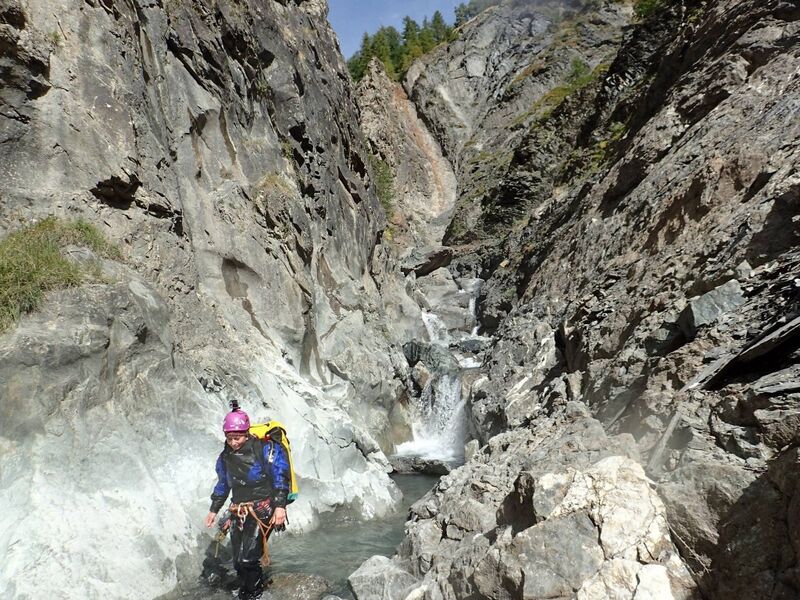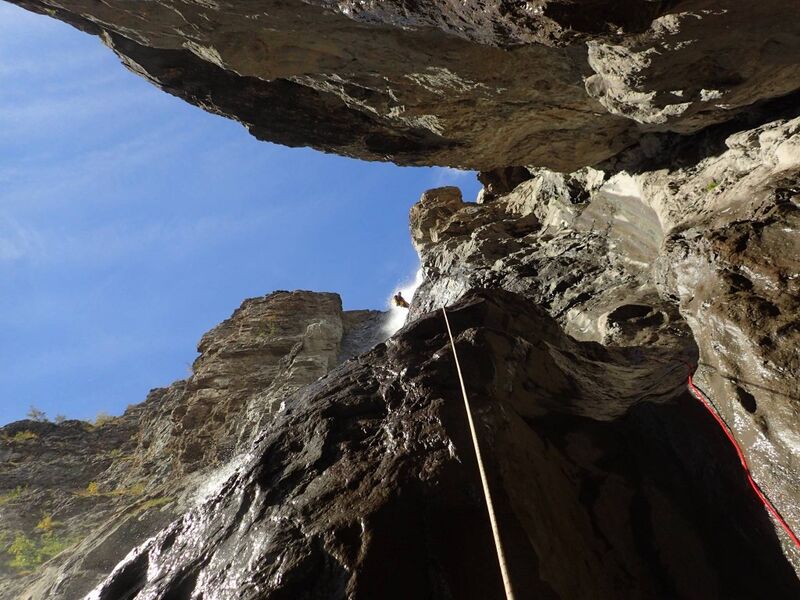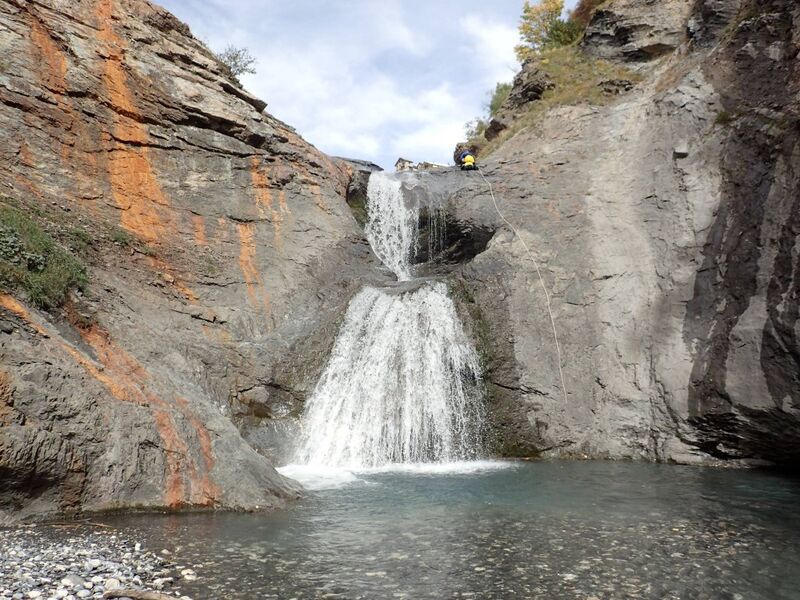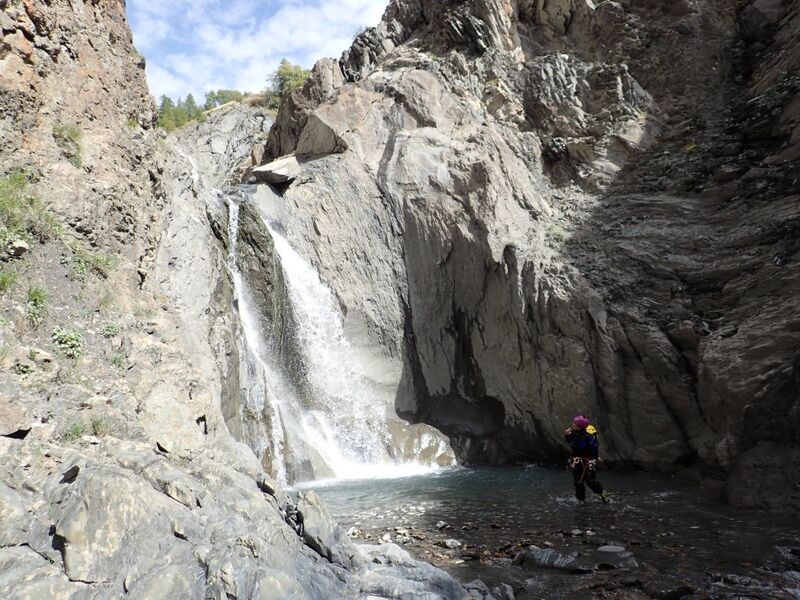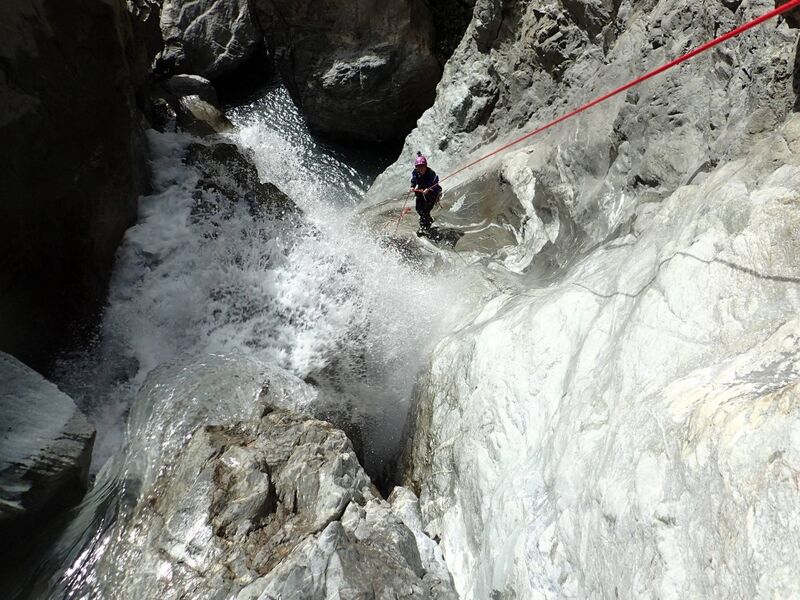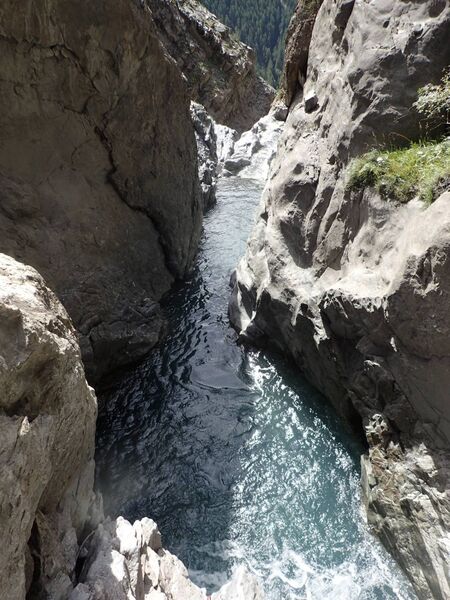 Canyon River Trip - Canyoning Aventure du Ga
Montgenèvre
Just below the small village of La Grave and facing La Meije, a mythical mountaineering summit approaching 4000m, you set off for a beautiful and fairly technical canyon.
It has the advantage of being quite progressive, the difficulties increasing throughout the canyon to end with a large waterfall exceeding 100m high. Some jumps and slides are possible but the trend is quite vertical with various abseiling descents.
We will therefore take the time in this canyon to develop your ease and your knowledge of ropes techniques in canyoning.
Canyoning provides access to unique places where Nature is preserved, we will make you discover this environment resulting from millions of years of erosion and will try to explain a little to you the complex geological history of the Hautes Alpes.
This day canyoning outing is aimed at initiates who wish to experience new sensations in the Alps by facing the large waterfalls facing the mythical summit of La Meije.
EQUIPMENT PROVIDED
• 2-piece 5mm neoprene suit
• Neoprene socks
• Harness
• Helmet
EQUIPMENT TO PROVIDE
• A swimsuit or shorts
• A pair of sneakers
• Your good humor!
As a bonus: photos are free! 🙂
Rates
Single price: 120 € / person
Dates
Open all summer season from 9 a.m. to 7 p.m.
Route d'Italie
In front of the Espace Prarial
Next to SnowBox
05100 Montgenèvre
New address on the Route d'Italie, in front of the Espace Prarial, next to the SnowBox store
Updated on 20/07/2020 - Tourist Office of Montgenèvre - Suggest a modification