Hiking - Lake Gignoux via the Chalmettes Telemix and the Gondrans chairlift
/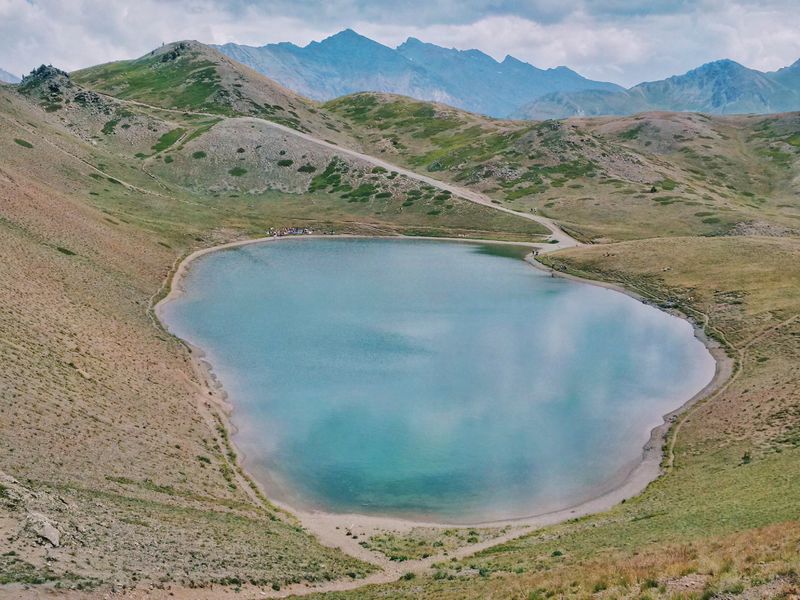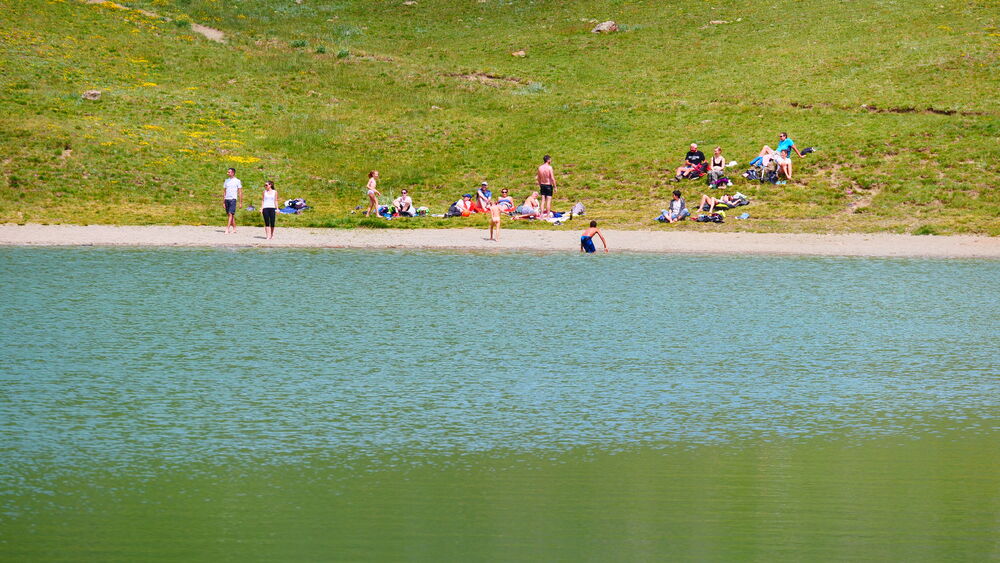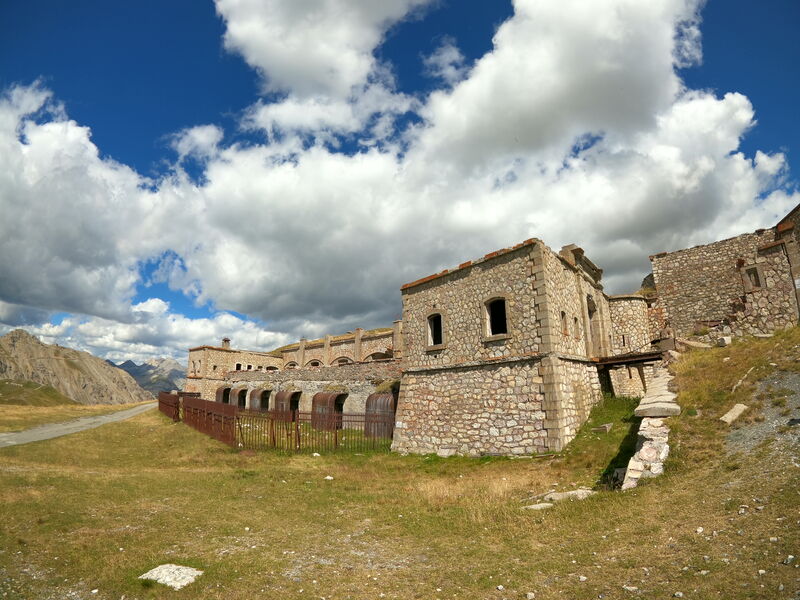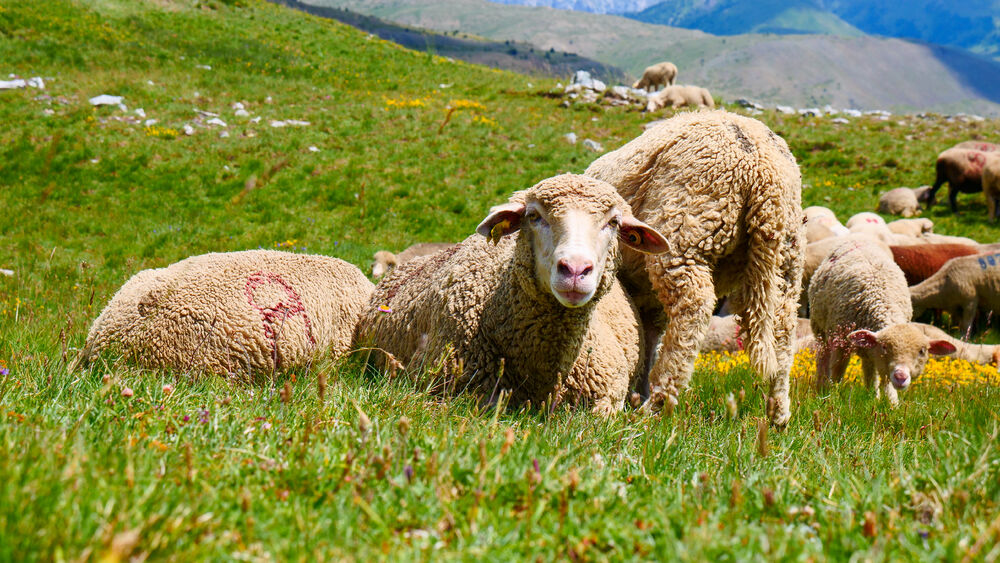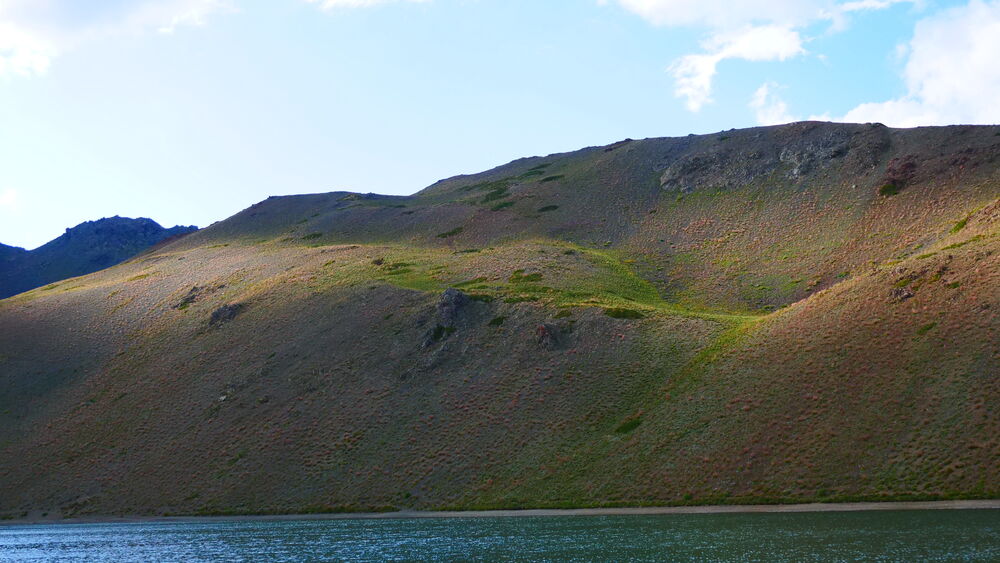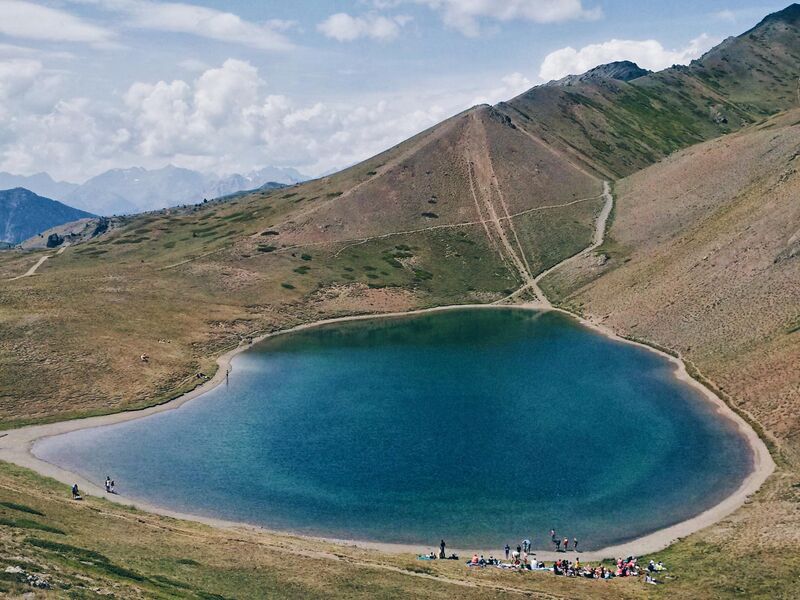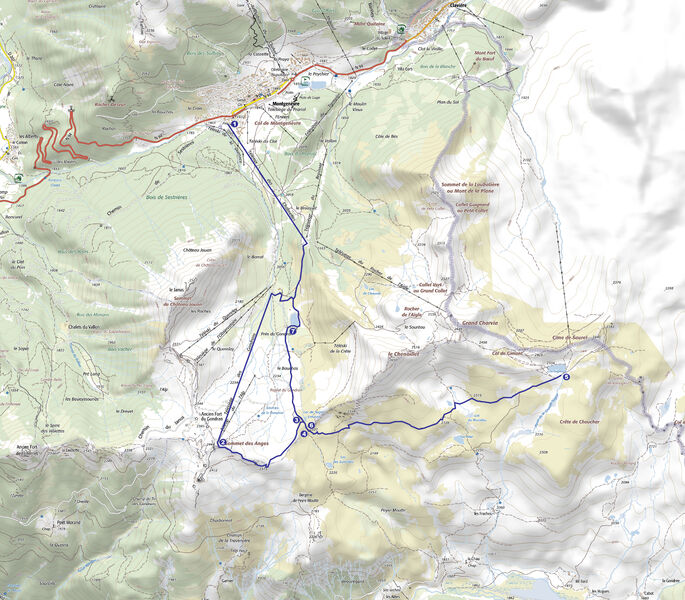 Hiking - Lake Gignoux via the Chalmettes Telemix and the Gondrans chairlift
Montgenèvre
This route is a bit long, but you will easily access the high altitude lake Gignoux. The ski lifts will spare you the fatigue of the ascent and you will only have to follow a generally flat balcony path through the mountain pastures.
You will first enjoy a magnificent and unobstructed view of Cervières and the Fonts valley. Then, you will reach the lake whose different shades of blue are reminiscent of a lagoon. It is no coincidence that our Italian neighbors call it Lago dei sette colori (lake of seven colors)…
Highest point: 2334 m (Lac Gignoux)
Type of route: round trip
Distance: 12 km
Duration: 3 h 45 (+ 15 min TMX and TS)
Elevation +: 282 m
Elevation -: 626 m
ITINERARY
1. Take the Chalmettes telemix. On arrival, turn right and follow the track that goes down to the Gondrans chairlift. Borrow it.
2. On arrival, turn left towards Cabane des Douaniers (towards the large wooden panels) to find a path along the ridge. The path descends to reach a track at the level of the buried fort of Gondran E (can be visited; information at the Tourist Office). Turn left on the track and continue down to the Col des Gondrans.
3. At the pass, turn right towards Lac Gignoux.
4. At the customs cabin, take the middle path towards Lac Gignoux.
5. Arrived at the lake, take the same path for the way back.
6. Back at the customs cabin, turn right towards Lac des Anges.
7. At Lac des Anges, turn right and walk halfway around the lake. Take the track that goes down to the end of the lake. At the successive crossroads, turn right to go up to the Chalmettes telemix. Go back down in a telemix.
Facilities
Picnic area
Public WC
Parking
Rates
Adulte : 12 €
Enfant : 12 €.
Access to the ski lifts is chargeable.
Dates
Du 04/07 au 21/08 de 9h30 à 16h30.
Télémix Chalmettes: 9:30 am - 4:30 pm
Télésiège Gondrans : 9h45 – 16h15 (ouvert jusqu'au 21/08).
Means of payment
Bank / credit card
Check
Cash
TMX des Chalmettes
Next to Durancia
05100 Montgenèvre
Mis à jour le 04/05/2022 – Office de Tourisme de Montgenèvre – Suggest a modification