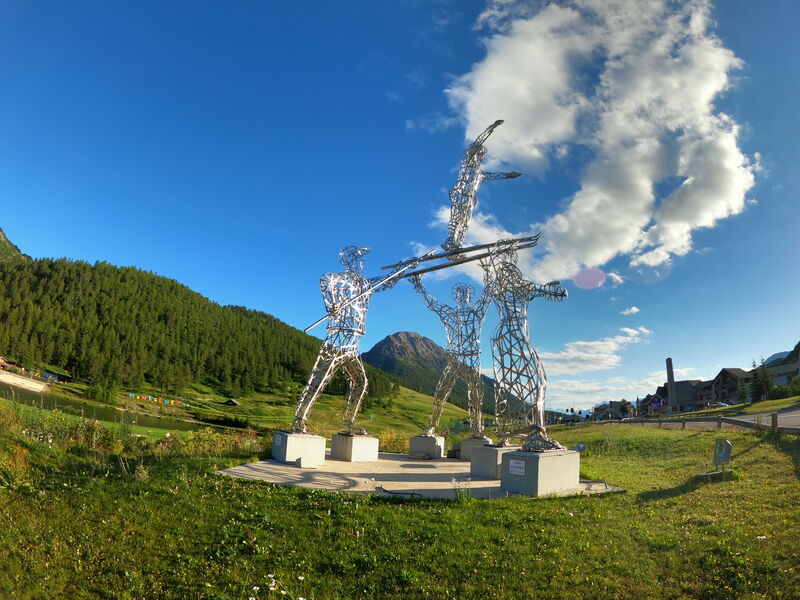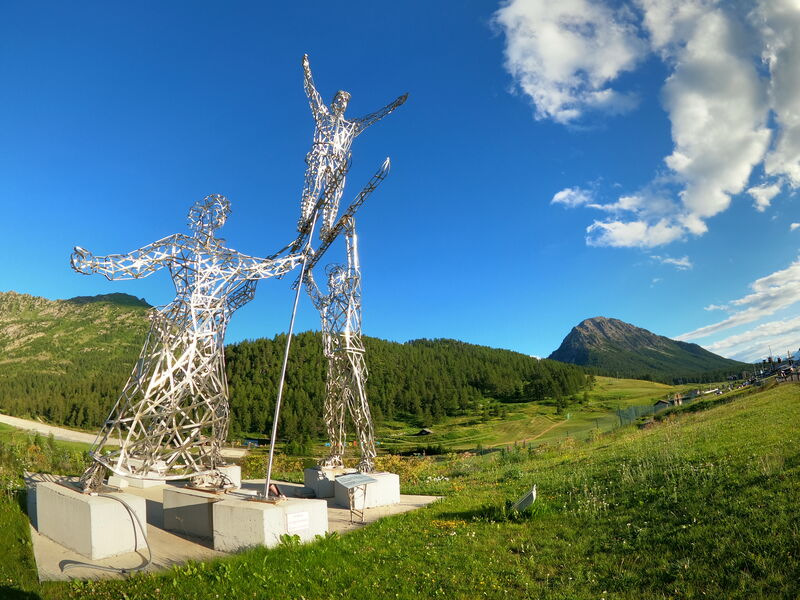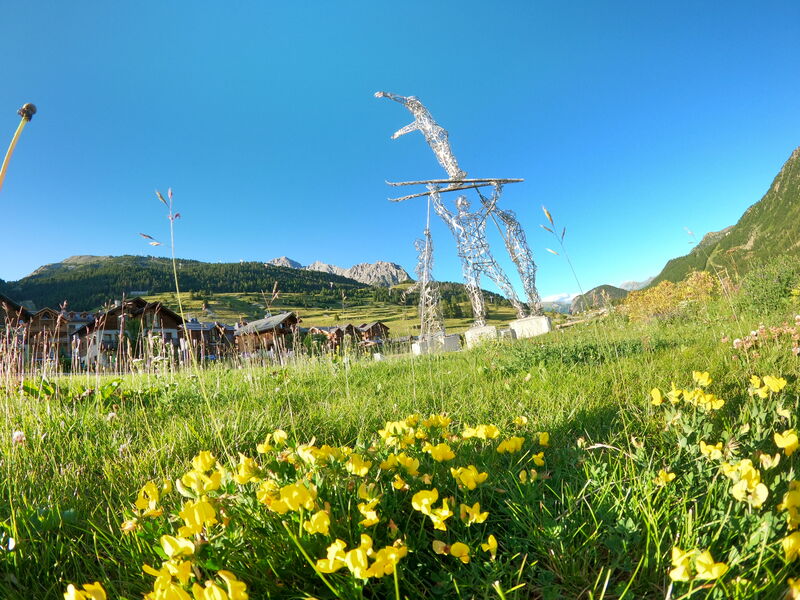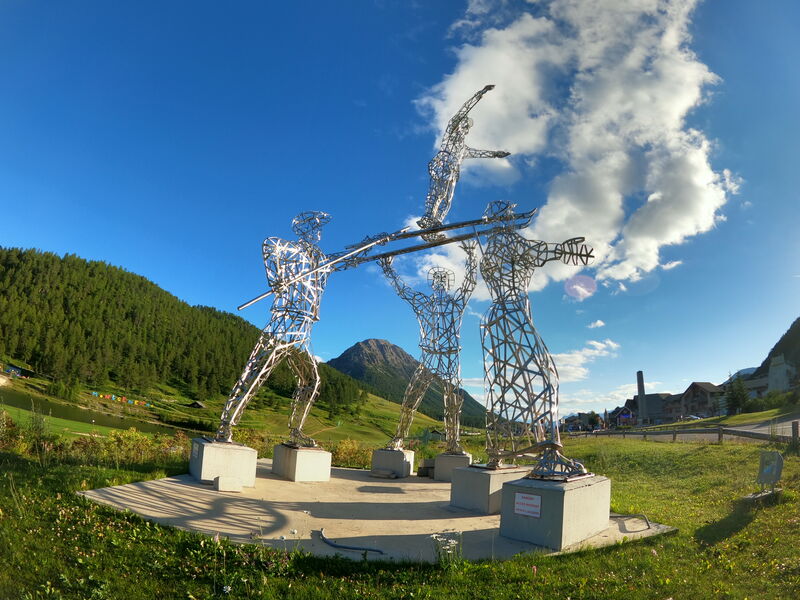 Sculpture the Flight
Montgenèvre
This sculpture in welded stainless steel mesh, 12 meters high, represents the Swiss champion Keller performing his 23 m jump at the 1st International Ski Competition, on February 11, 1907.
Elle a été réalisée par M. Christian Burger et sa réalisation a nécessité deux années de travail entre sa conception et le transport de la structure à Montgenèvre.
It is made up of three spectators of the time supporting the jumper in his "Flight" and consecrates Montgenèvre as the oldest French winter sports resort.
With its meshed transparency, the sculpture fits perfectly into the landscape of the resort.
Facilities
Aire de pique-nique
Parking nearby
Services
accepted animals
Tourist routes
Free visits
Dates
All year round, every day.
National Road 94
Montgenèvre 1860
05100 Montgenèvre