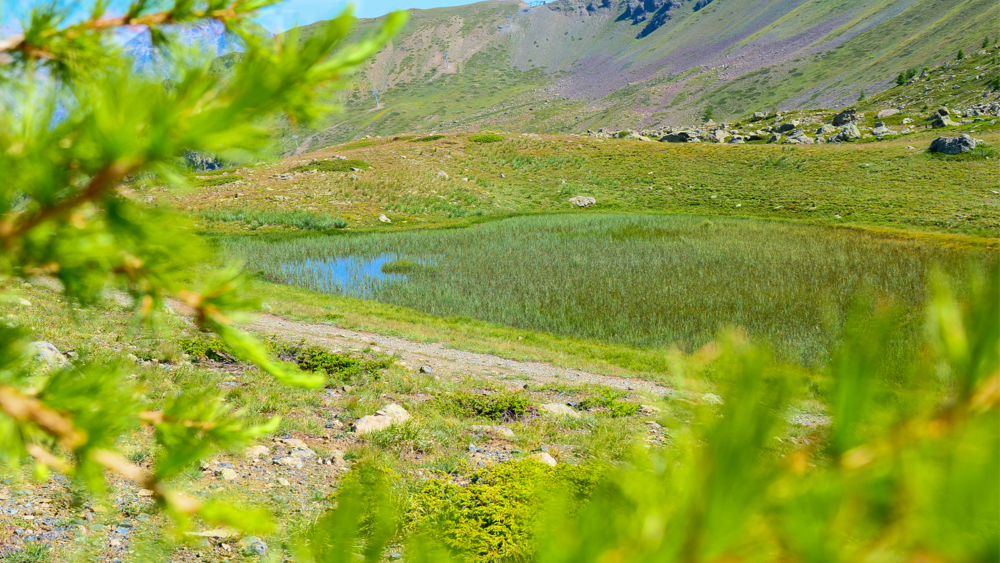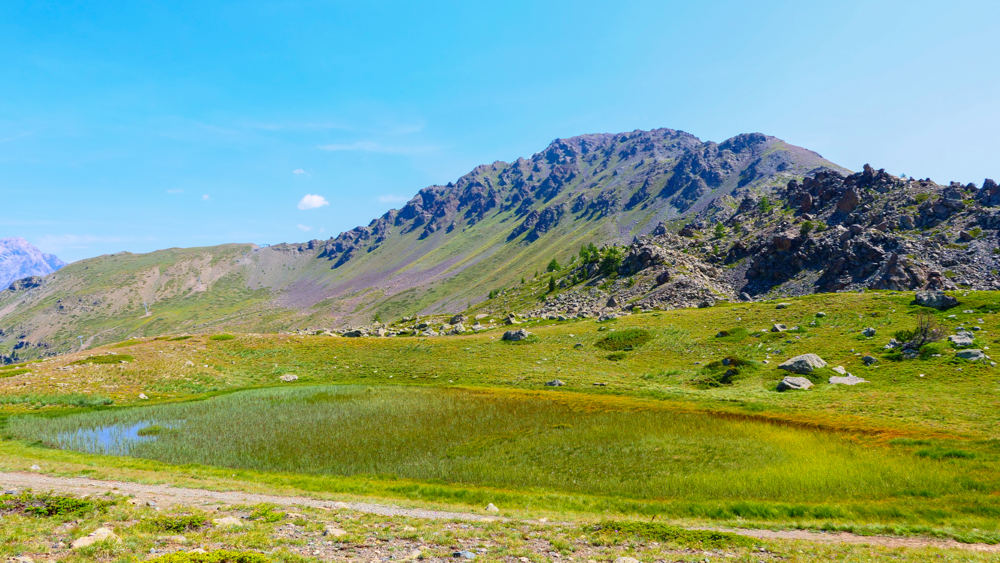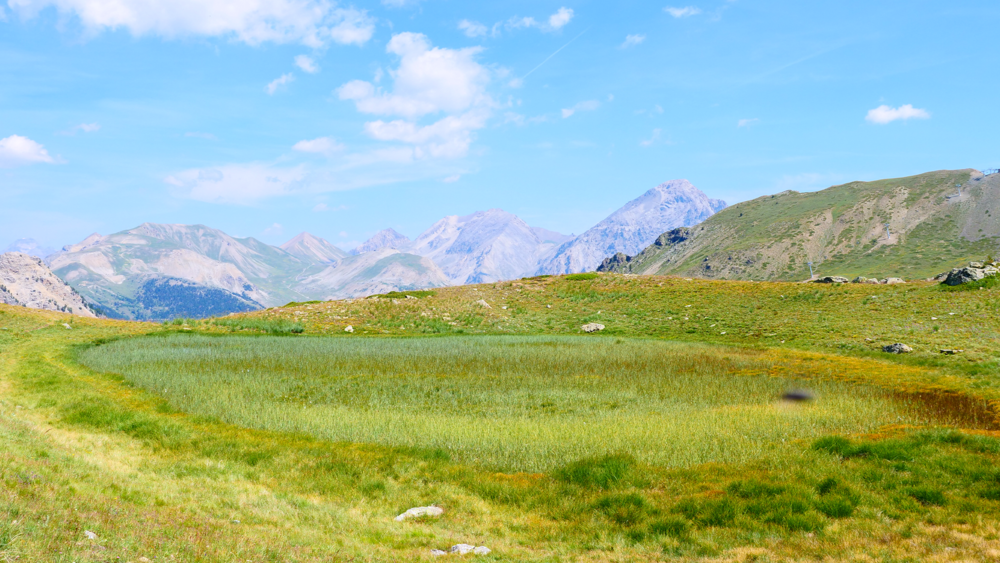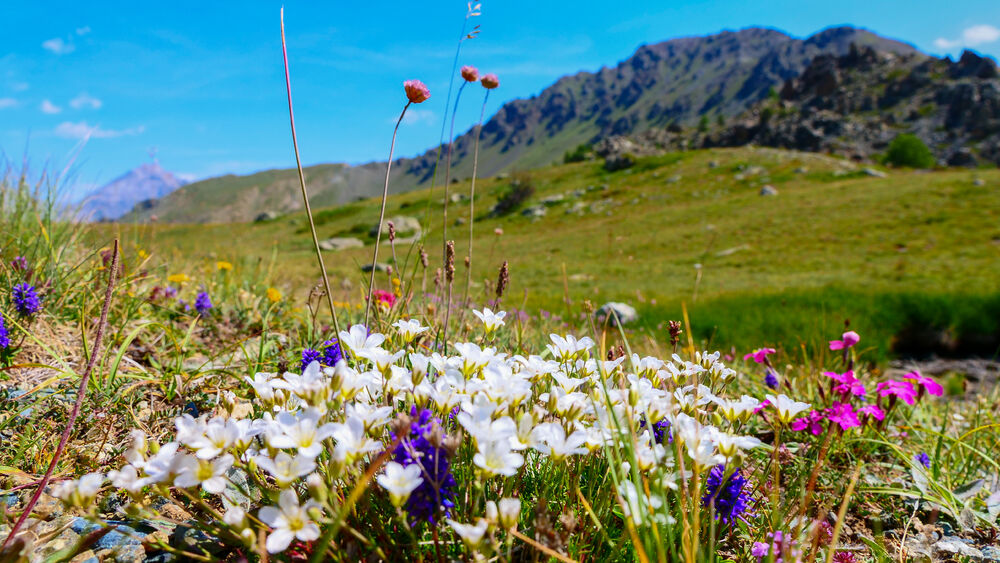 Hiking - Les Sources de La Durance
Montgenèvre
Source of an important Hautes-Alpes river.
ITINERARY
1 - On the left of the Center Balnéo & Spa Durancia, you can take the slightly steep path that follows the course of the Durance, through the forest. It joins a forest road after a few hundred meters.
2 - You can take the forest road which starts 300m from the Center Balnéo et Spa Durancia, from the Chemin du Bois de Sestriere.
These two paths are accessed by vast sagnous meadows (sagnes = swamps) in the middle of which the Durance rises, at an altitude of around 2200 m.
When you are at 2207 m, at the source of a very small lake, you can leave the forest road and take the path that goes straight up to a small pass (2310 m) behind which, on the right, is the Cabane Customs officers. From this pass, a beautiful view over the Fonts de Cervières valley and towards the Izoard pass.
Facilities
Picnic area
Public WC
Car park
Services
Pets welcome
Accessible via ski lift
TMX des Chalmettes
Next to Durancia
05100 Montgenèvre
Mis à jour le 03/05/2022 – Office de Tourisme de Montgenèvre – Suggest a modification