UNIQUE SENSATIONS GUARANTEED FOR YOUNG AND OLD!
Unique en France, cette piste de luge a été inaugurée en 2010. La luge fixée sur un monorail dévale 1400 mètres de descente avec un dénivelé de 300 mètres.
On peut presque parler d'une luge « 4 saisons »… En effet, elle dévale ses 1 400 mètres de longueur sur 300 mètres de dénivelé quasiment toute l'année. La luge Monty Express est ouverte l'été, le printemps et l'hiver ! Elle est fixée sur un monorail et c'est la plus longue piste de France. Elle peut atteindre la vitesse maximum de 60 km/h, mais les vitesses constatées sont de l'ordre de 30-40 km/h. Un temps moyen de descente de 3 minutes environs …
The circuit winds through the forest, linking curves and faster parts, before crossing the two tunnels and reaching the finish area. The track is lit for night descents in winter. The nocturnes take place every Monday and Friday during the season.
Everyone can drive their own sled, manage their braking and therefore control their speed, in complete safety with the belt provided for this purpose! From 1.25 meters, children have access to this attraction alone, for the youngest, there is the possibility of descending the slope between the legs of an adult.
During the course, keep smiling, and on arrival, do not forget the souvenir photo (meet at the toboggan point of sale).
The toboggan is accessible via the Chalvet cable car (behind the Tourist Office).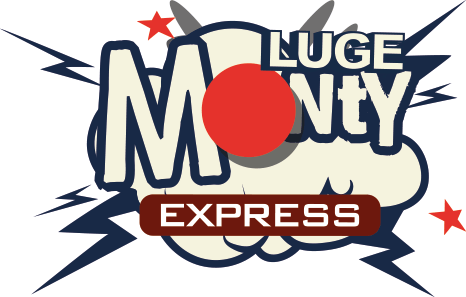 PRICES
Adulte (de 15 à 74 ans) : 11,20€
Enfant (de 6 à 14 ans) : 9,10€
Pass famille (2 adultes + 2 enfants) : 39€
Carte 5 tours enfant : 39€
Carte 5 tours adulte : 48€
Carte 10 tours (enfant ou adulte indifférent) : 80€
Tarif spécial lundi : 8€50 pour les adultes ou enfants
Photo : 5,30€
Autonomous Board of Ski Lifts
817 Route d'Italie
05100 Montgenèvre