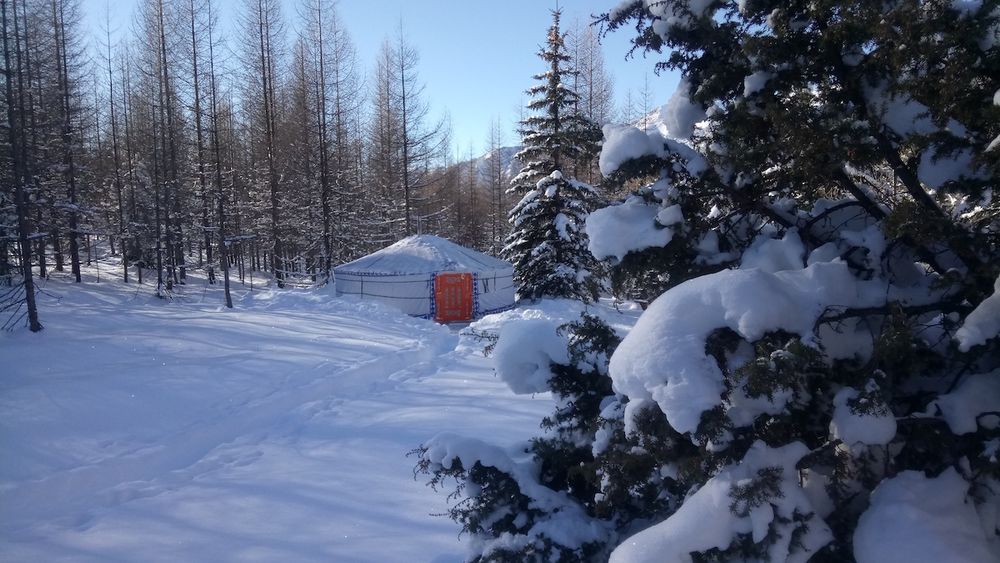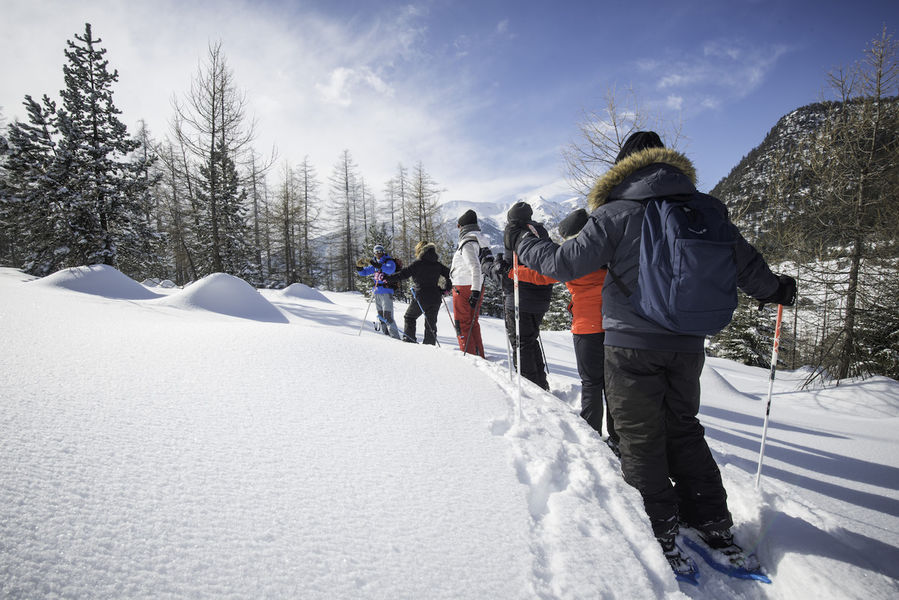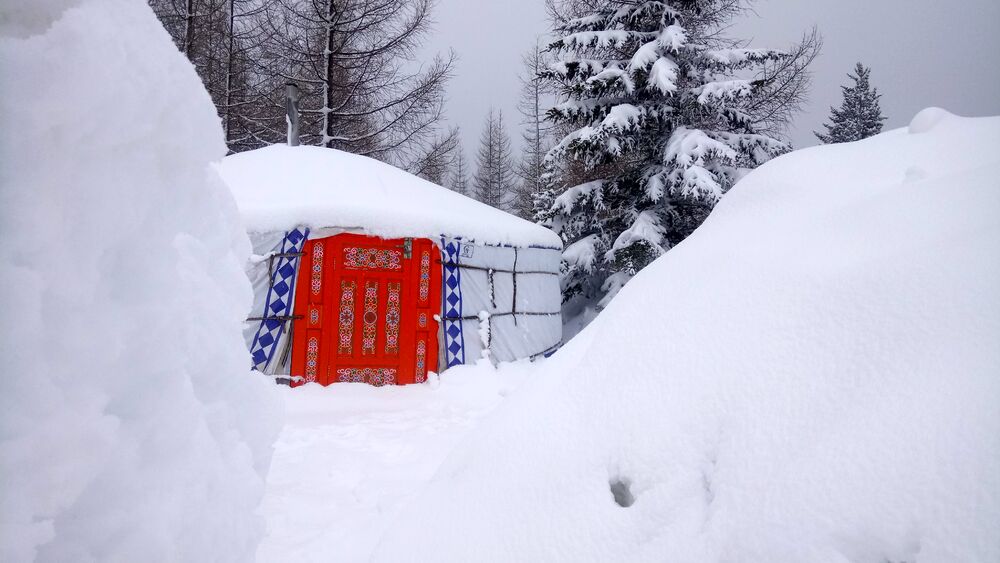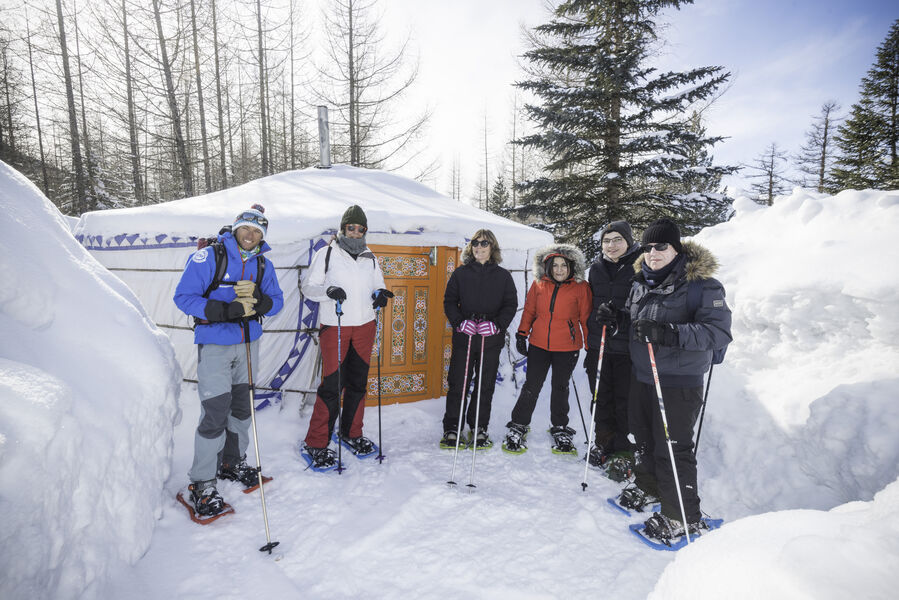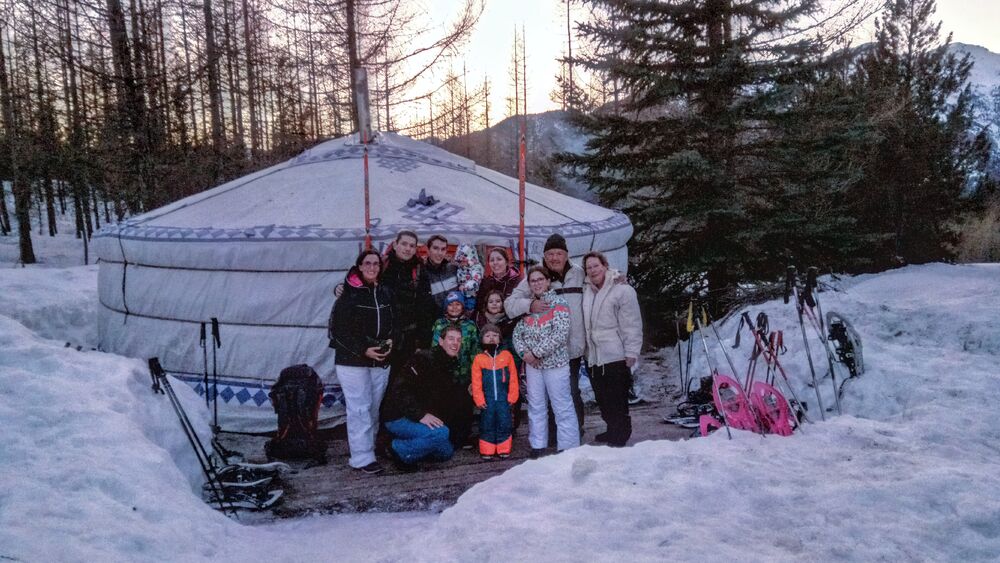 The Yurt - ESI
Montgenèvre
ALL THE MAGIC OF THE MOUNTAIN EVENING WITHIN THE REACH OF ALL FOR A FULL OF DREAMS AND ENERGY
Let yourself be guided, snowshoes on your feet, through a snowy larch forest to a REAL MONGOLY YURT, where an aperitif dinner awaits you.
An easy snowshoe route in the footsteps of animals, requiring no special skills.
Nomadic dwelling, the yurt is imbued with conviviality, adapted to the snow-covered mountain environment. Its materials are entirely natural: animal and plant fibers; it is ecological in its design and operation.
AT THE CORNER OF THE FIRE, YOU WILL TASTE A MONTAGNARD SNACK COMPOSED OF REGIONAL PIEDMONT PRODUCTS AND / OR A CHEESE FONDUE.
Night return to starlight.
Possibility to book a private outing
Snowshoes provided
Birthday organization on request
Rates
Adulte : 46 €
Enfant (2-12 ans) : 38 €.
Free for children under 2 years old.
Dates
Du 01/12 au 30/04, tous les jours de 9h à 22h.
ESI APEAK Montgenèvre
Prarial Space
320 Route d'Italie
05100 Montgenèvre
Départ de l'Espace Prarial, devant ESI APEAK
Affaires chaudes, (veste de ski, pantalon de ski, bonnet, gants, lunettes, sac à dos) Batons de ski, aprés-ski, une gourde avec de l'eau. Possibilité de prêt sac de portage pour les enfants qui ne marchent pas.
Mis à jour le 14/01/2022 – Office de Tourisme de Montgenèvre – Suggest a modification