Montgenèvre: ski area, good addresses ... Our guide for winter 2021/2022
SOUTHERN ALPS.A pedestrian center, a transalpine ski area and a Provençal region. Montgenèvre offers a very southern ski holiday experience.
THE STATION
Montgenèvre has a strong southern accent, and not just because hisski areaoffers turns in Italy. The holidays in the Hautes-Alpes spot often start with a small detour in the Boot, to save two hours on the road for travelers coming from Paris, Lyon or Nice. A cross-border approach that continues on the plates, with a cuisine with Italian and Haut-Alpine influences that you find on the menus of most restaurants. It extends skis to feet with possible access to the 400 km of slopes of the Franco-Italian area of ​​the Milky Way, including the Olympic Sestriere.
On the French side alone, the 91 tracks, staggered between 1,860 m and 2,580 m, play on wooded and hilly terrain. Result, a beautiful diversity of landscapes for skiers of all levels, with a third of easier green or blue and two thirds more sporty (red or black). The alpine domain extends over two north-south slopes, which allows you to ski with the sun, while the east - west axis hosts 80 km of cross-country ski trails, of which 15 km are accessible from the snow front. . The routes marked out and traced by the ESF also reveal the wild face of the area to lovers of Nordic skiing.
Nestled in Briançonnais in the heart of a wide valley, Montgenèvre offers a mountain experience that its regulars praise: the sunshine is generous and the village center, entirely pedestrianized, faces a vast snow front which, with its natural ice rink and its toboggan runs, is a beating heart of the resort. The architecture testifies to the age of the oldest resort, born in 1907, with beautiful period houses in the alleys of the village. However, it was not spared by a few buildings built in the 1970s and 1980s. For about ten years, the restoration of hotels and the exit from the ground of residences and chalets CGHparticipate in the move upmarket of the southern Alps spot."
If the standards of comfort and quality of service are adapted to a demanding clientele, Montgenèvre is not for all that a luxury resort. The prices of the package or accommodation, for equal standing, remain on average 25% lower than in the beautiful resorts of Oisans and Savoie. Jack-of-all-trades and non-skiers will also find their account here with a choice of activities and entertainment that will boost the 5pm - 7pm range.
Finally, families with children benefit from the advantages of a labeled resort.Family plus mountain. Learning to ski, looking after the youngest and even a selection of restaurants that meet the label's criteria arelisted on the website of the Tourist Office.
La nouveauté de l'hiver 2021/2022 : des forfaits en libre-service
Les forfaits rechargeables et accessibles en libre-service seront disponibles dans des bornes automatiques situées à l'Espace Prarial. Les commerçants partenaires fournissent également des supports gratuits, qui sont rechargeables depuis un smartphone. La mise en place de ce dispositif aura pour bénéfice direct de réduire le temps d'attente pour l'achat des forfaits et de lever la contrainte de se rendre physiquement au guichet. À noter également, un gel des tarifs du forfait 6 jours consécutifs depuis 2019. Informations en ligne.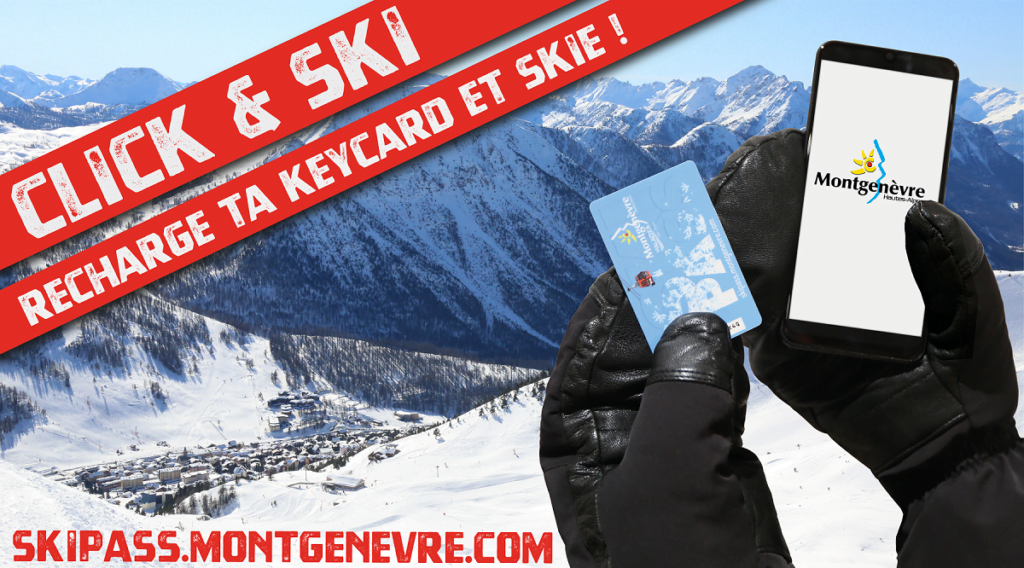 Le domaine skiable de Montgenèvre : nos pistes préférées
Le domaine skiable de Montgenèvre est étagé entre 1860 m et le secteur des Gondrans grimpe jusqu'à 2 455 m d'altitude et abrite l'espace freeride où quelques combes exposées nord réservent de la neige fraîche une bonne partie de la journée. Les larges vallons entre la noire de l'Observatoire et la rouge des Sources promettent de belles traces aux amateurs de hors-pistes.
Concernant les remontées mécaniques (au nombre de 25, dont 3 télécabines et téléphériques), à noter que le télésiège de la Crête (4 places), entré en fonction début 2019, améliore désormais la liaison entre les secteurs des Gondrans et le Rocher de l'Aigle, porte d'entrée du versant italien.
Pour du ski safari à la journée, l'ESFoffers a transalpine day to discover the Olympic stations of Sestriere and Sauze d'Oulx. The transfer is organized from Montgenèvre to Cesana by car to take full advantage of this big day (49 € / person excluding package).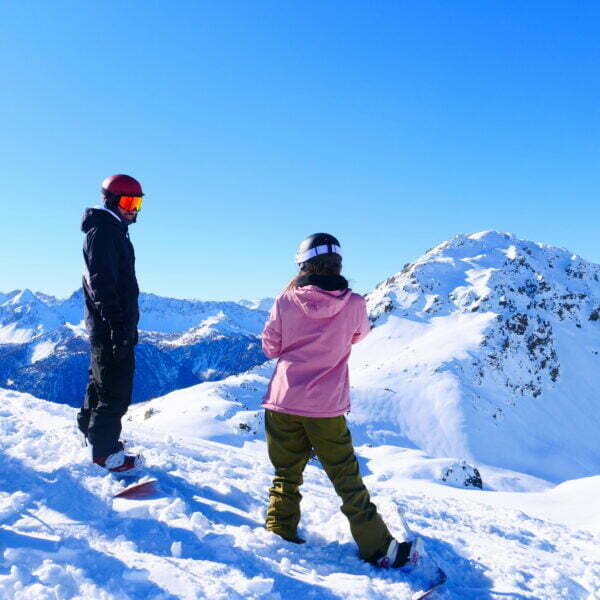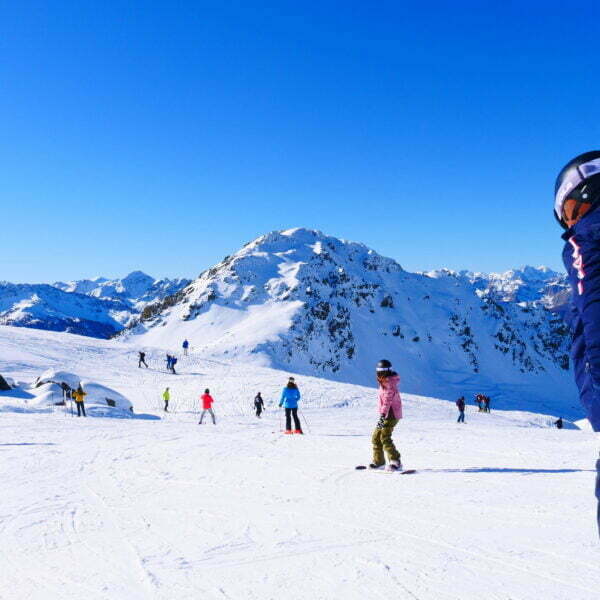 Have to do
The temple of relaxationDuranciais built on the edge of the forest and gives rise to three complementary spaces: Balneoludique with various active baths, lagoon for children, sauna hammam and outdoor jacuzzi; well-being with two Kneipp basins at 15 ° and 40 ° C, two saunas with intoxicating scents, a square of iodized saline mist and an Onsen basin; and the Nuxe spa with its range of relaxing and invigorating treatments. A fitness area completes the active après-ski offer.Timetables and prices online.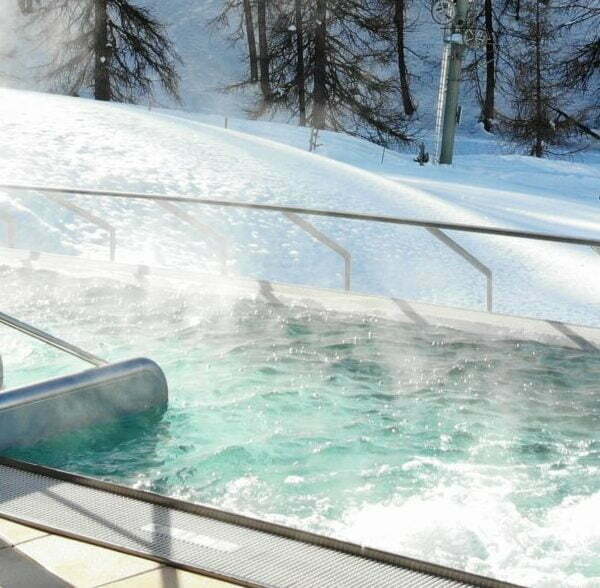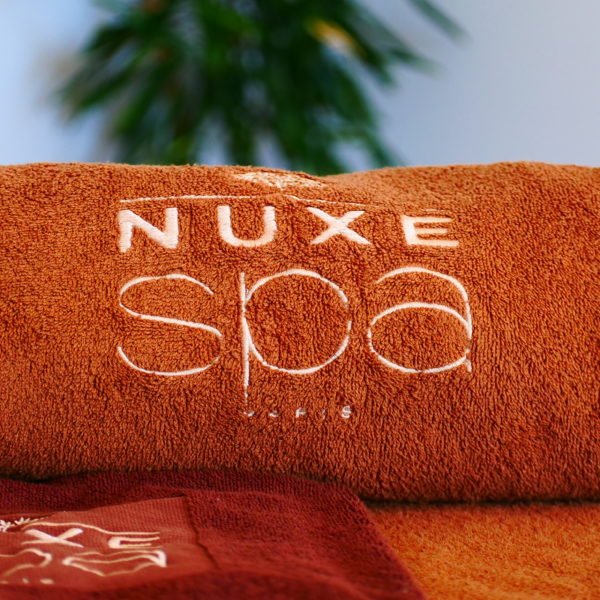 Ski passes: 2021/2022 prices and good deals
There are two alpine ski passes. That ofGrand Montgenèvreoffers 95 km of slopes and bites on Italy. Adult day: € 33; 6 adult days: € 159.90.
Mountains of the moon: 110 km of Franco-Italian slopes, with diving towards Sestriere and Sauze d'Oulx. Adult day: € 43; 6 adult days: € 222; 6 family days: 554 to 760 € / 4 pers. Depending on the period (2 adults and 2 children under 15).
Good plan: special web offers.Throughout the winter, promotions are posted on the siteInternet.
How to get to Montgenèvre
There are many ways togo to Montgenèvrenotably via Italy.
From paris: Direct TGV to Oulx (from 86 €) and shuttle.
From lyon: Direct TER to Oulx (from 58 €) and shuttle.
By car: 7 hours from Paris and 3 hours from Lyon (via Italy via the Fréjus tunnel); 3h30 from Marseille and 4h30 from Nice (via Italy).