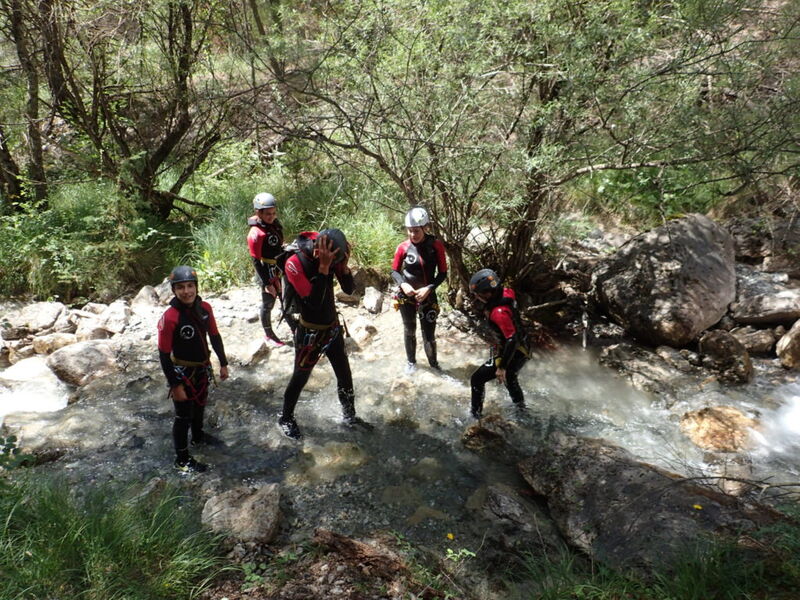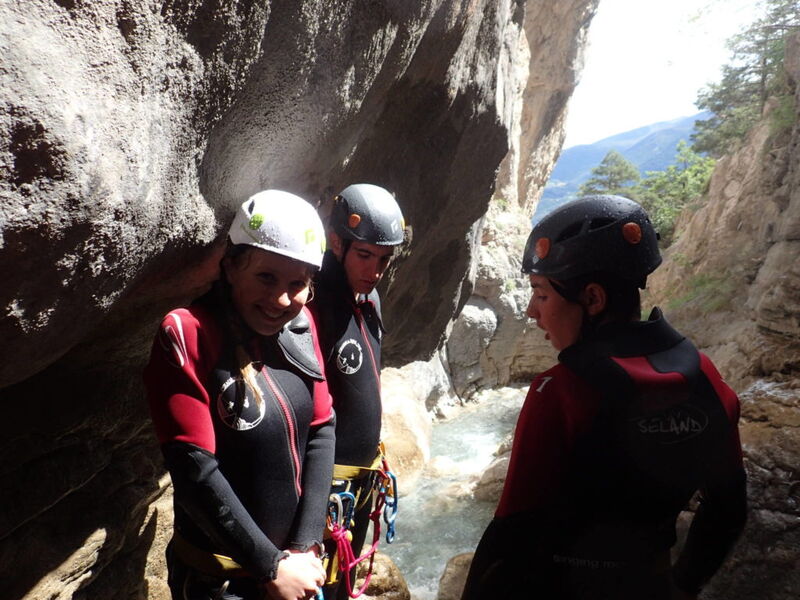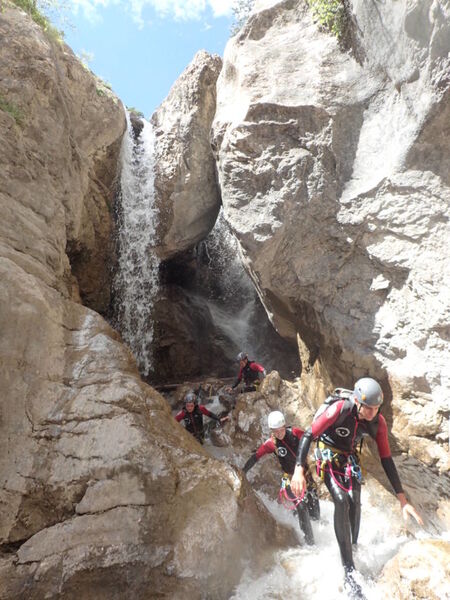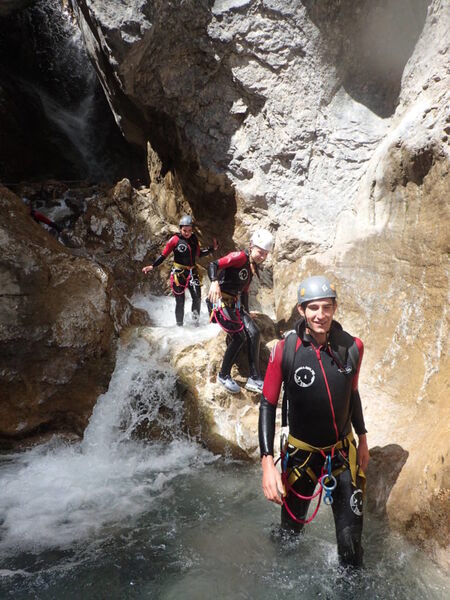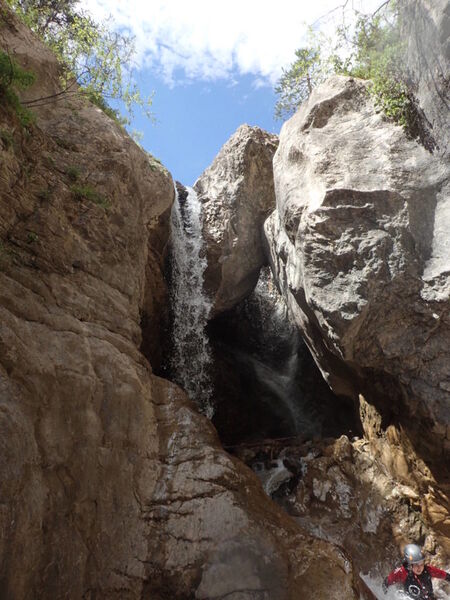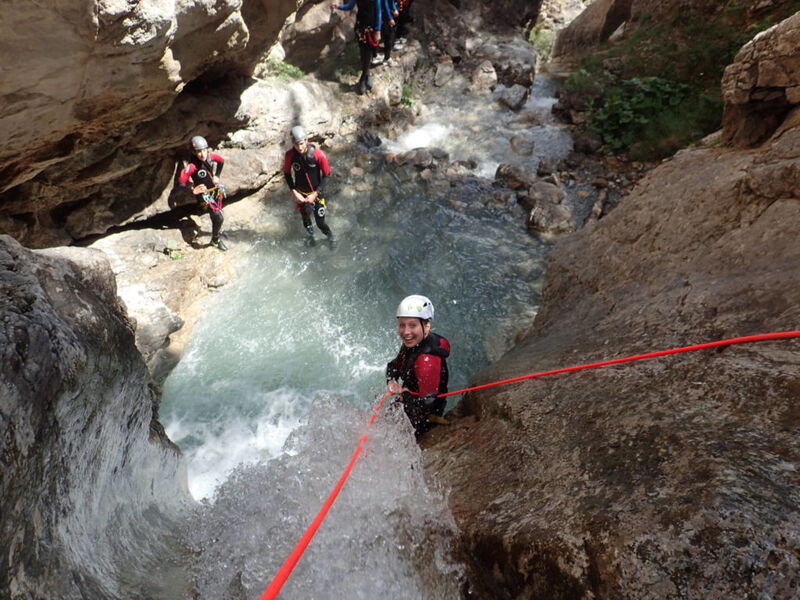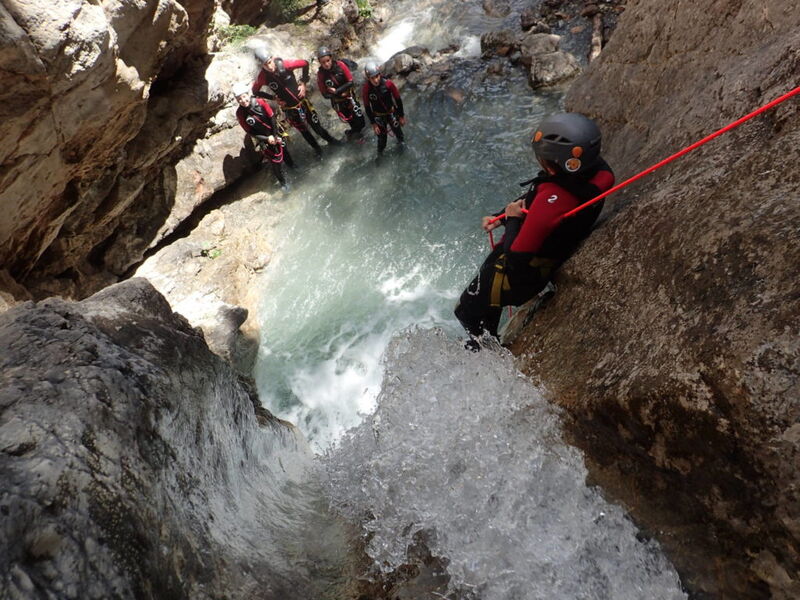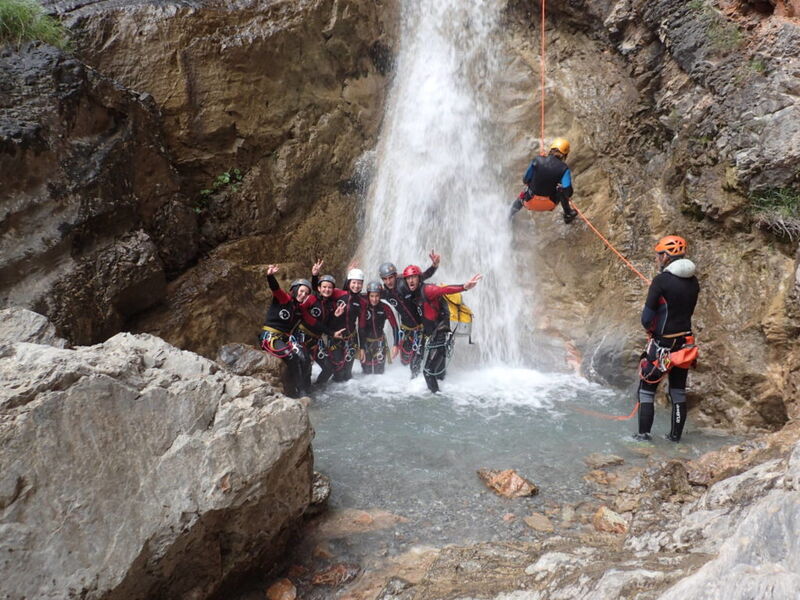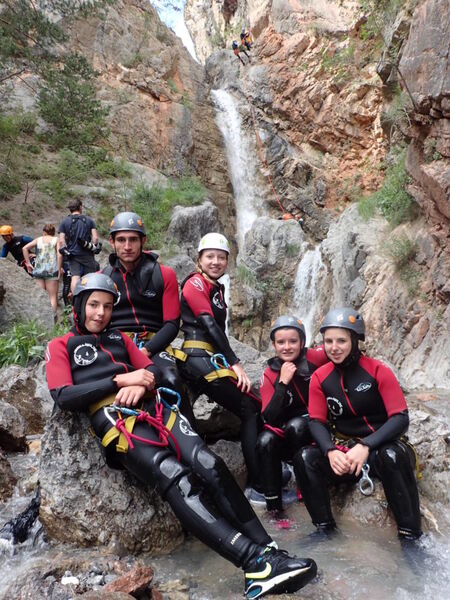 Canyon River Trip - Ascension Canyon
Montgenèvre
This canyon is ideal for discovering canyoning in the Hautes Alpes near Montgenèvre.
It is located between Argentière la Bessée and La Roche de Rame. You will find in this canyoning trip the possibility of exploring and crossing gorges that are otherwise inaccessible. This course is perfect for learning about different canyoning techniques.
Canyoning provides access to unique places where Nature is preserved. To do this route, it is thus necessary to make an approach walk of about 25 minutes. During this effort, we will take the time to present to you the traces of the geological history of our mountains and valleys. The scenery of the Hautes Alpes is magnificent and is the result of millions of years of erosion.
You will learn to abseil to cross the small waterfalls that punctuate the descent. The highest waterfall is just over 10m high. This half-day canyoning excursion near Briançon is aimed at fairly athletic beginners from 10 years old.
Trust us, we know how to adapt to each of you in order to accompany you throughout the journey. Depending on your desires and apprehensions, we will adapt the means used to cross the waterfalls. You will see that it is not just the jumps and slides that are fun in canyoning!
Rates
Adult: 40 €
Child (- 15 years old): 50 €
Dates
Open all summer season from 9 a.m. to 7 p.m.
Route d'Italie
Opposite the Espace Prarial
Next to SnowBox
05100 Montgenèvre
New address on the route d'Italie, in front of the Prarial space, next to the SnowBox store.
Updated on 20/07/2020 - Tourist Office of Montgenèvre - Suggest a modification