Canyon River Trip - Canyon les Oules de Freissinières (part 1)
/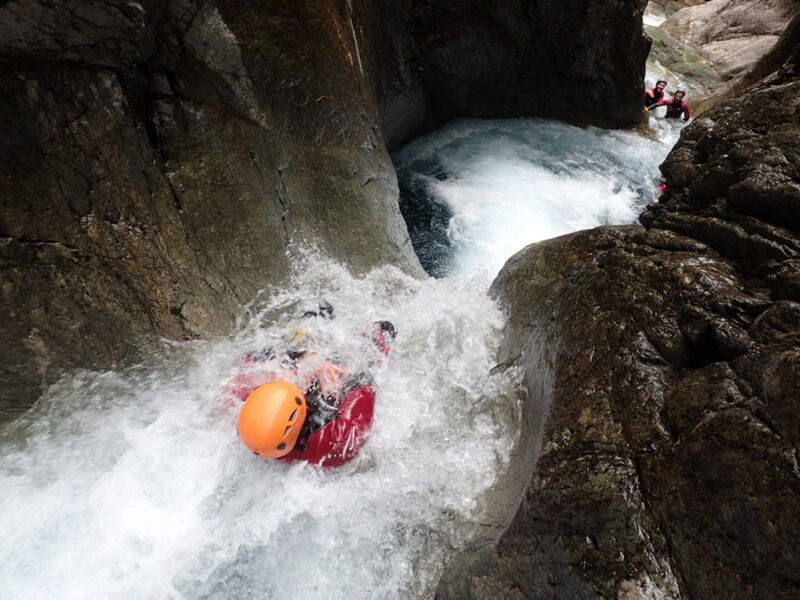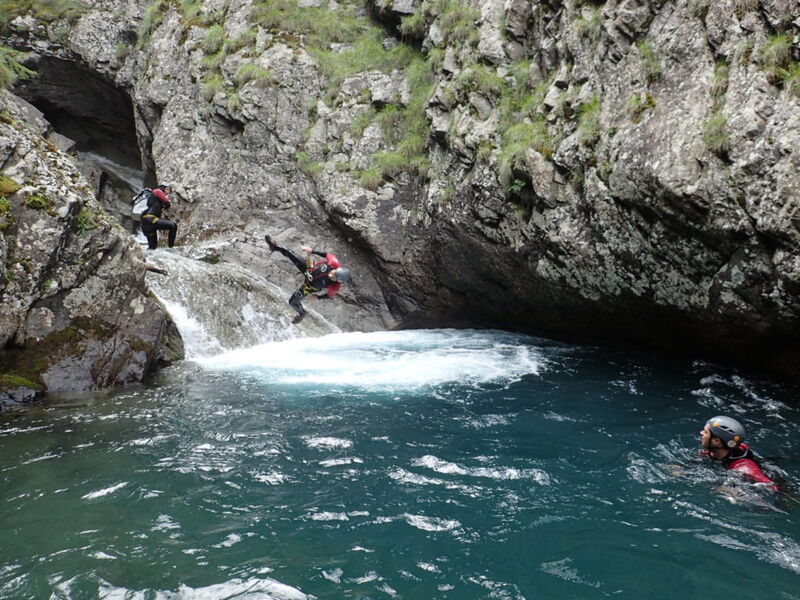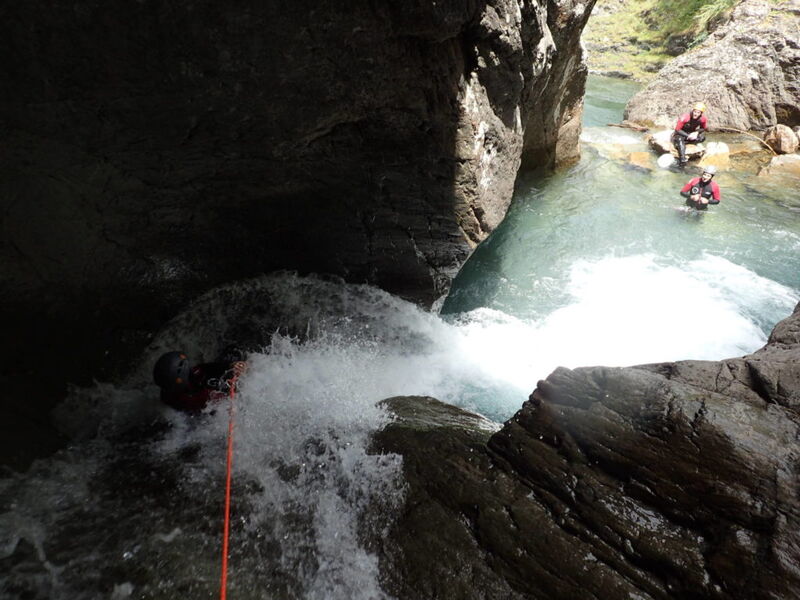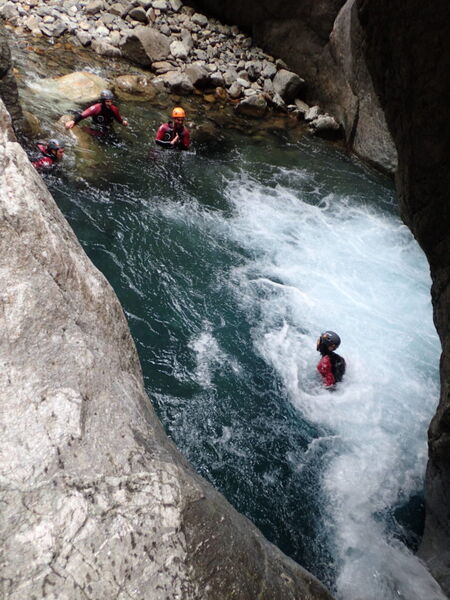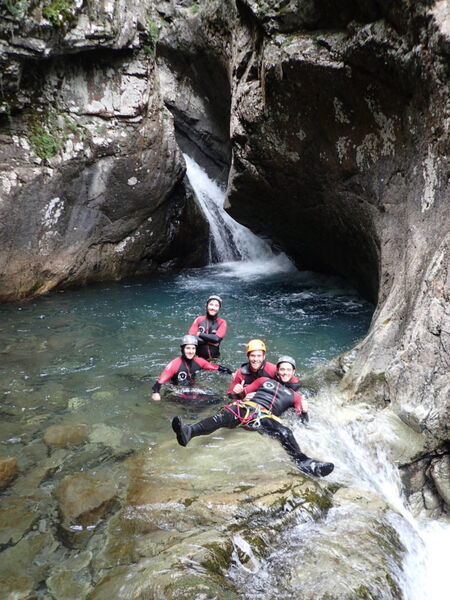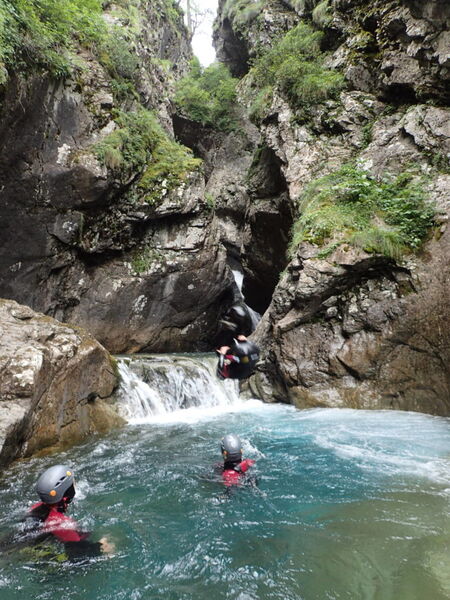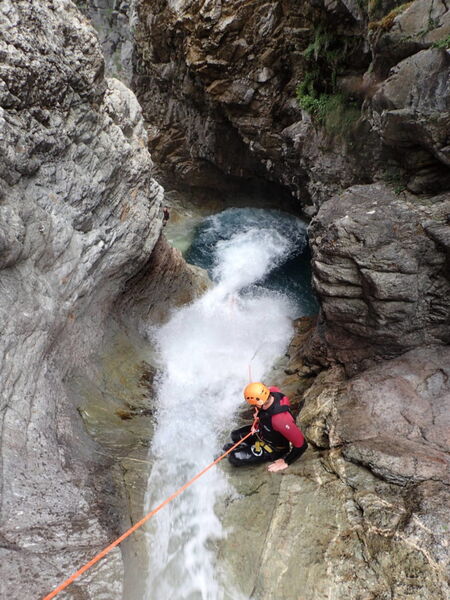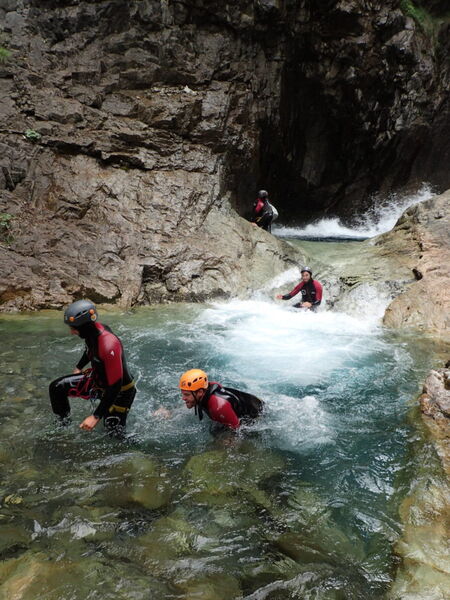 Canyon River Trip - Canyon les Oules de Freissinières (part 1)
Montgenèvre
The water is cool at the top of the Freissinières valley and you have to be patient to have reasonable water levels in this alpine canyon but the scenery and the sensations you will find in this trip will leave you with indelible memories.
The Oules de Freissinières canyon is one of the most beautiful canyons in the Alps and France, but also one of the most technical. You often have to wait until the end of summer to be able to do this with an acceptable water level.
The fact of doing only the first part has several advantages: you will have the most fun part with a large number of slides and jumps (the highest possible is 14 m, but no jump is compulsory), you will do the the sunniest part and less cold, you will do about 3 hours of canyoning and end the descent with a superb 22 m abseil just above the famous geyser waterfall of the canyon.
You have to know how to swim well, but this part remains accessible and will leave you with unforgettable memories in the Hautes-Alpes. Canyoning in the Oules de Freissinières is only possible for a short period of the year, the best time is at the end of August and September in general! So on your agenda, come and fill up with adrenaline and discover the most beautiful canyons in the French Alps!
EQUIPMENT PROVIDED
• 2-piece 5mm neoprene suit
• Neoprene socks
• Harness
• Helmet
EQUIPMENT TO PROVIDE
• A swimsuit or shorts
• A pair of sneakers
• Your good humor!
As a bonus: photos are free!
Dates
Open all summer season from 9 a.m. to 7 p.m.
Route d'Italie
Opposite the Espace Prarial
Next to SnowBox
05100 Montgenèvre
New address on the route d'Italie, in front of the Prarial space, next to the SnowBox store.
Updated on 20/07/2020 - Tourist Office of Montgenèvre - Suggest a modification