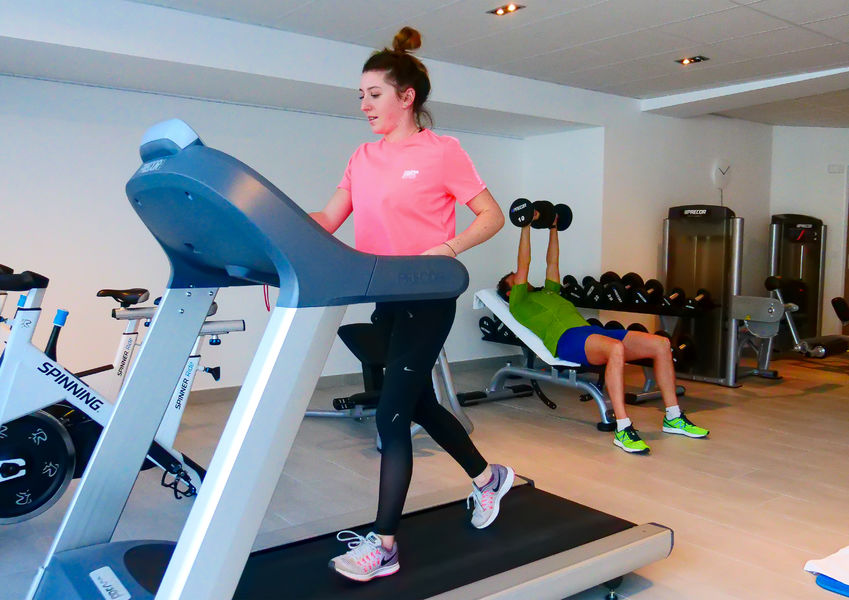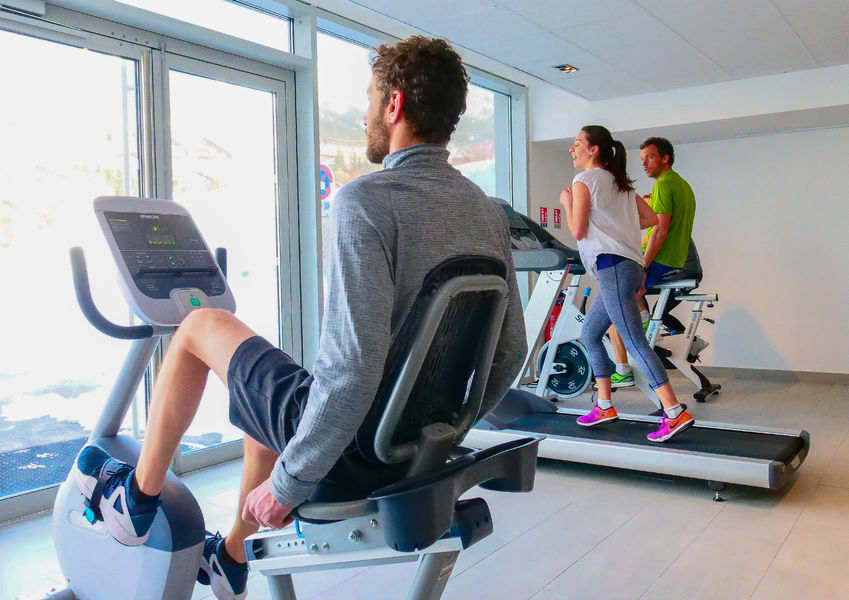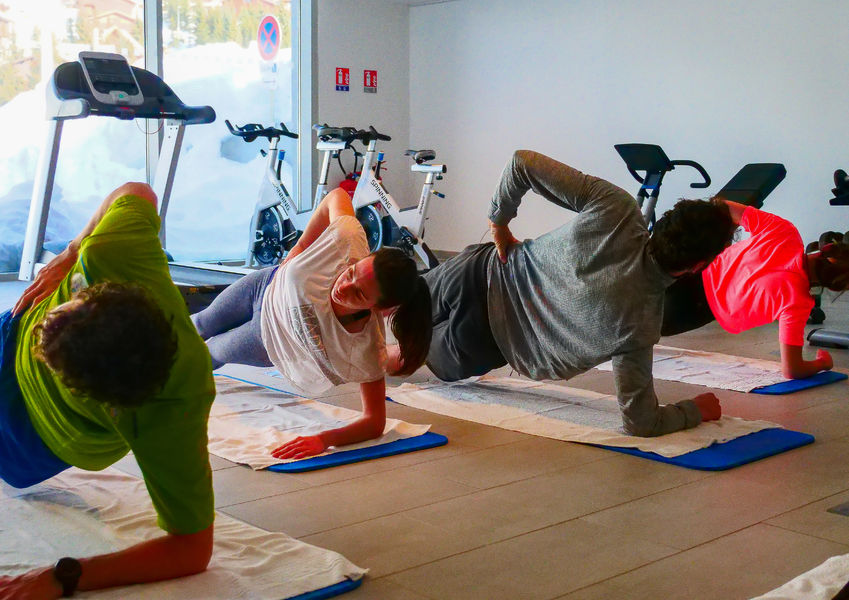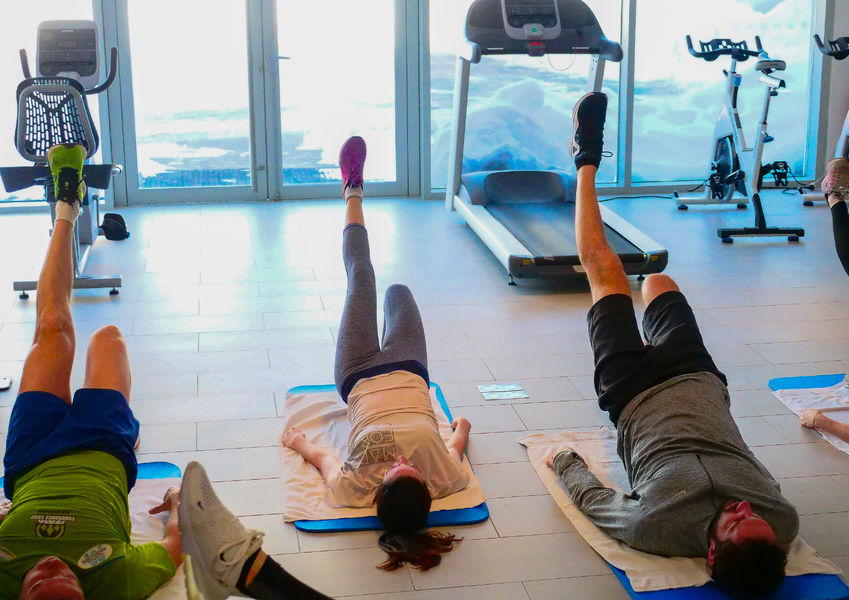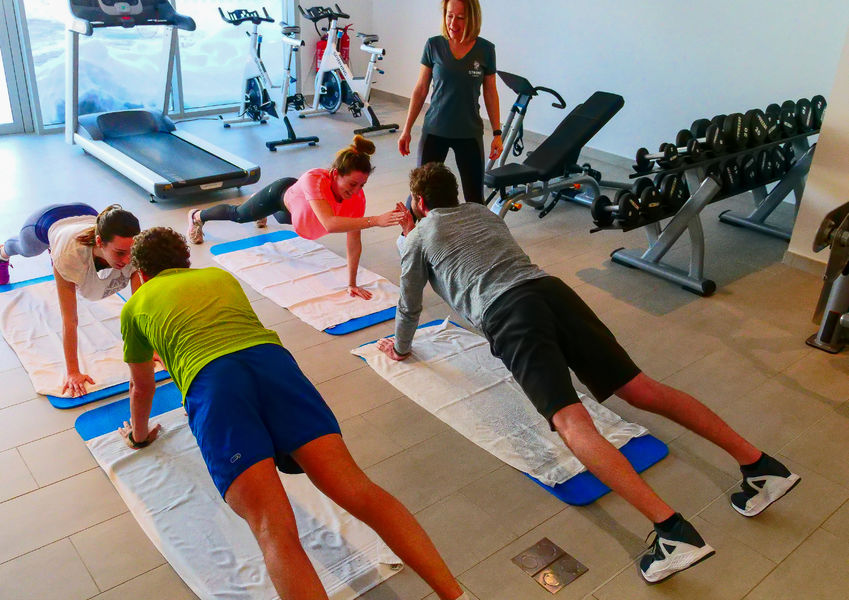 Fitness room
Montgenèvre
A fitness room has been designed especially for you, for regular fitness training or simply to relax.
A variety of equipment is available: a treadmill, 2 spinning bikes, weights, a seated bike, a stretch trainer, a quadriceps press, an adductor and abductor press, a weight bench and an abdominal bench, a multipress (upper body), a multi-functional pulley, an elliptical, and floor mats.
You will need to pay an entrance fee to the Durancia reception desk in order to use the equipment. A sports licence or medical certificate will be required for access to the fitness room. Sports shoes must be clean and not have been used outside before in order to respect the hygiene rules in force in the gym.
For an optimal fitness session, don't forget to hydrate regularly!
Facilities
Sauna
Jacuzzi®
Balneotherapy
Steam room
Spa
Fitness centre
Care area
Car park
Services
Beauty treatments
Massages
Health Care
Rates
Day pass with unlimited access: €10
Week pass with unlimited access: €20
Monthly pass with unlimited access: €35
Season pass with unlimited access: €115
Dates
From 15/12/2022 to 23/04/2023 between 11 am and 8 pm.
Means of payment
Bank/credit card
Check
Travellers Cheque
Cash
Contactless payment
Apple Pay
Durancia - Balneotherapy and Spa
1100 Route de France
05100 Montgenèvre