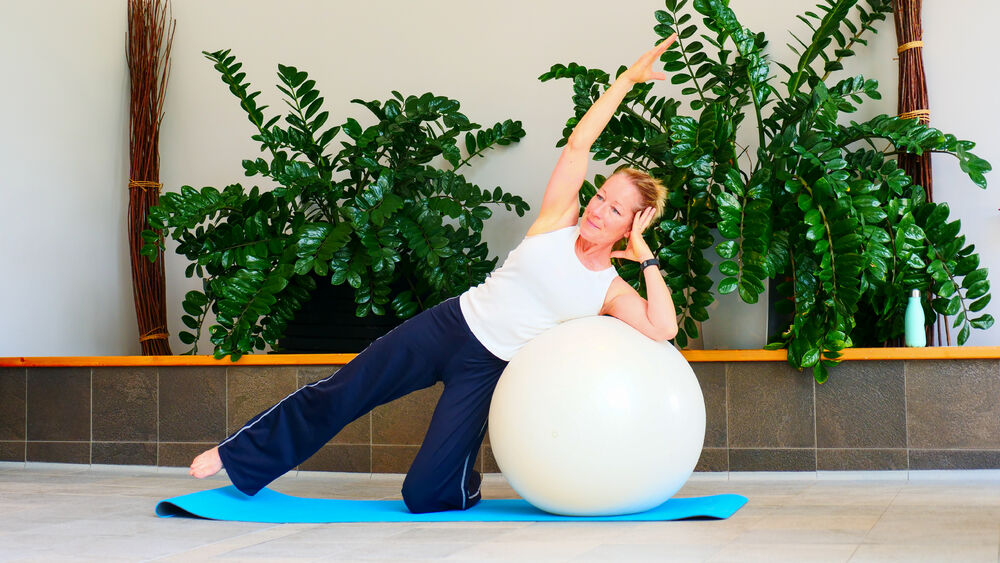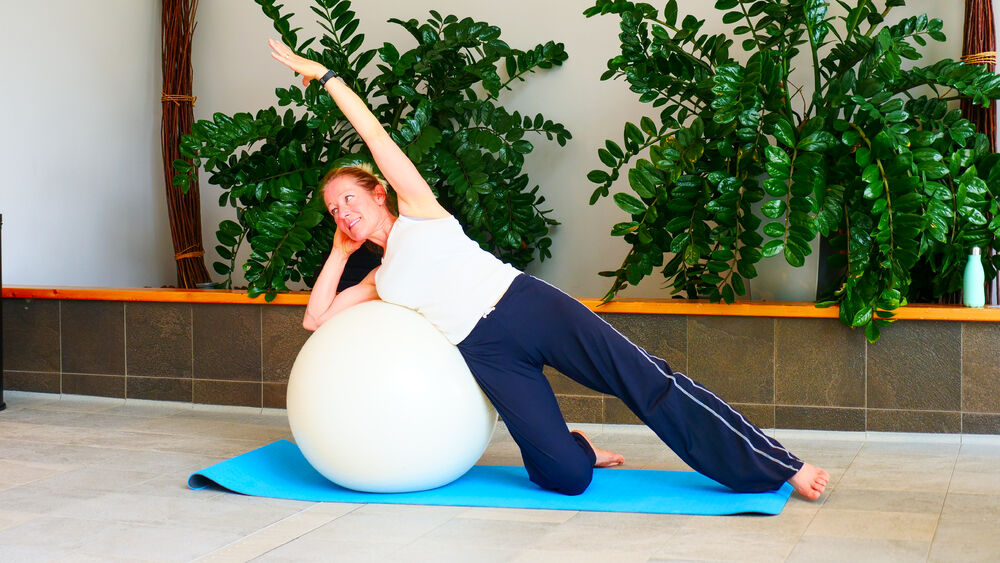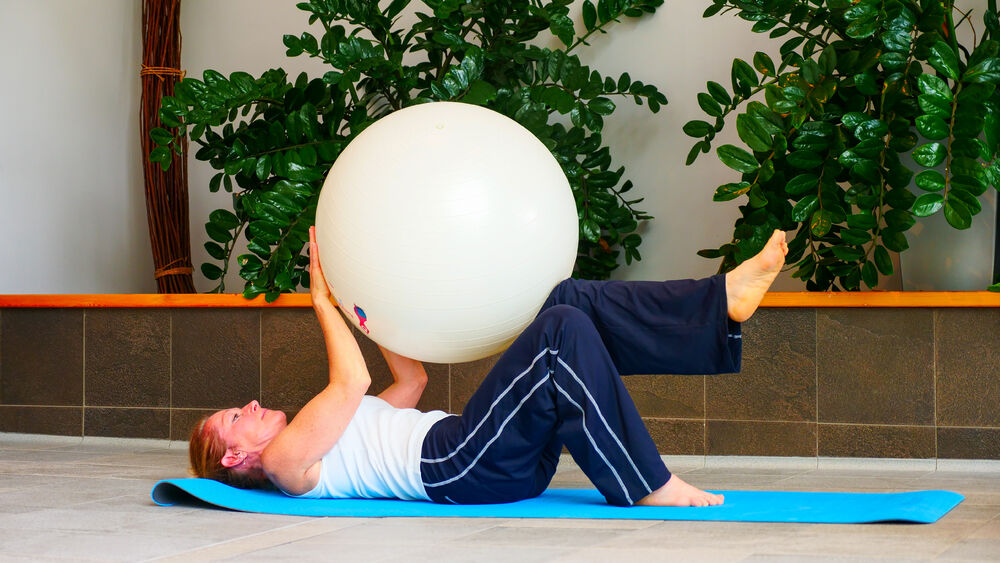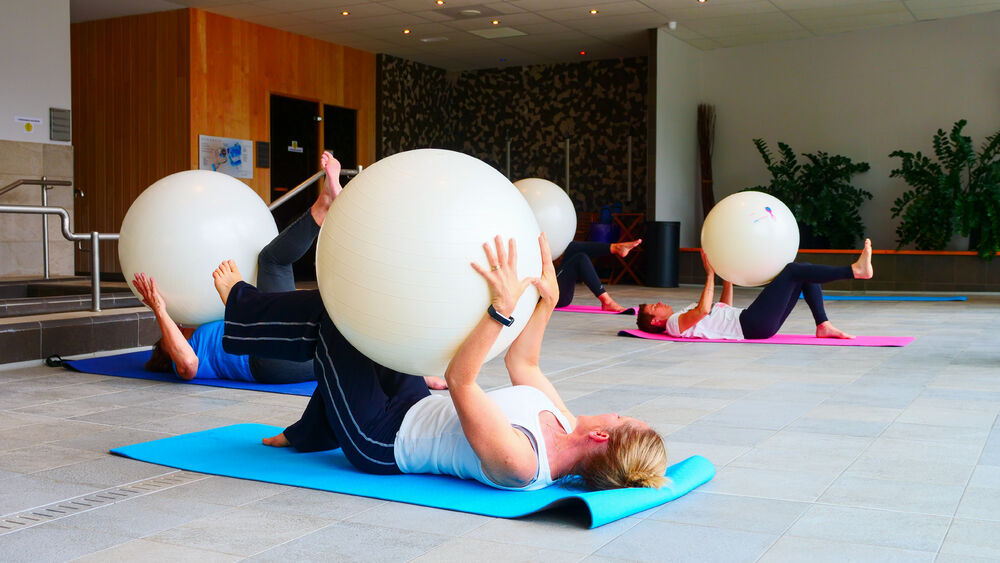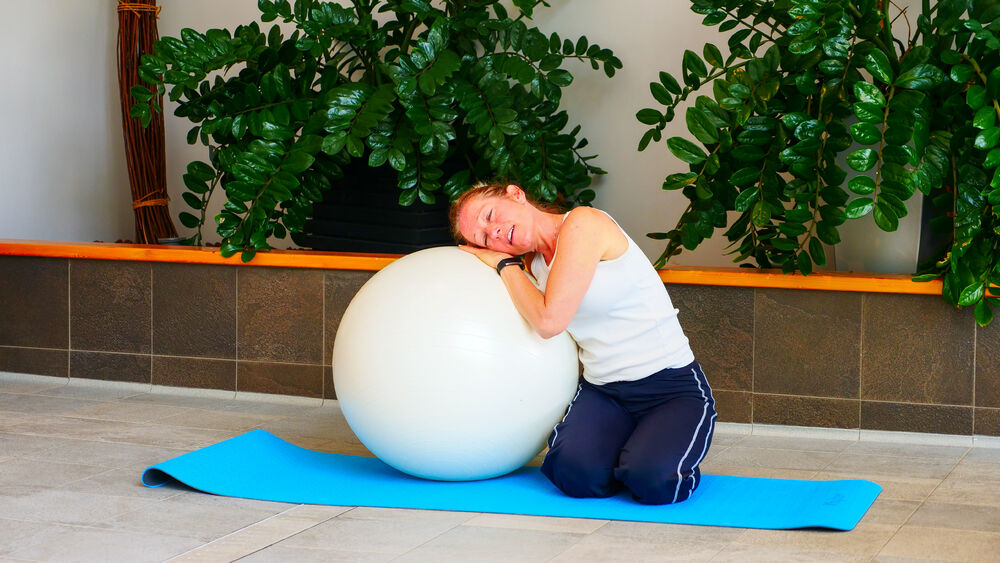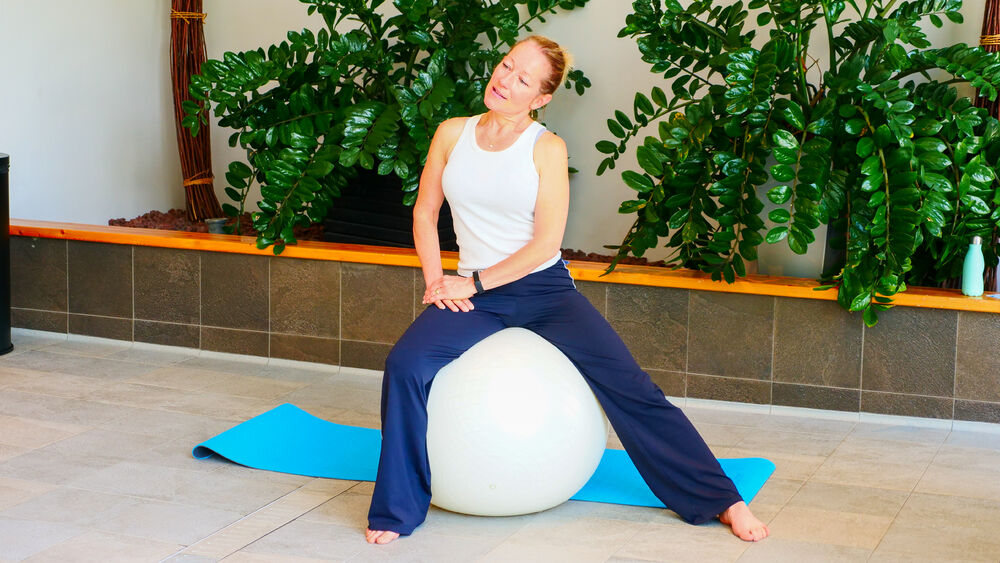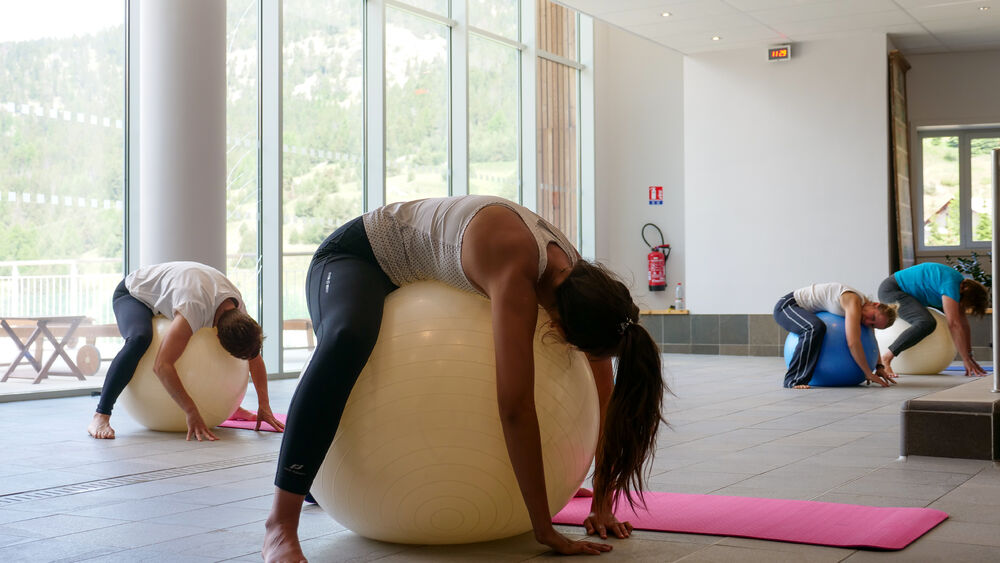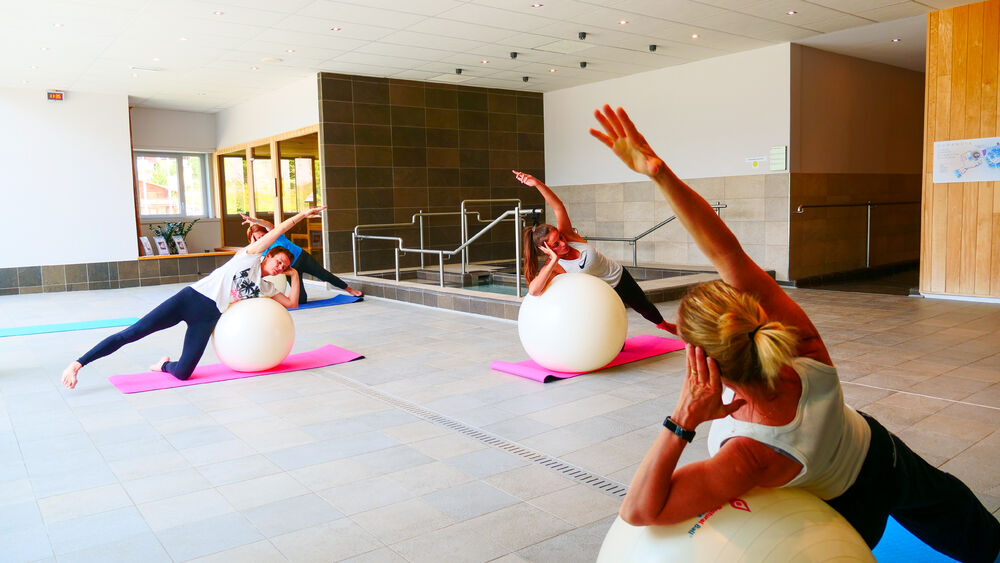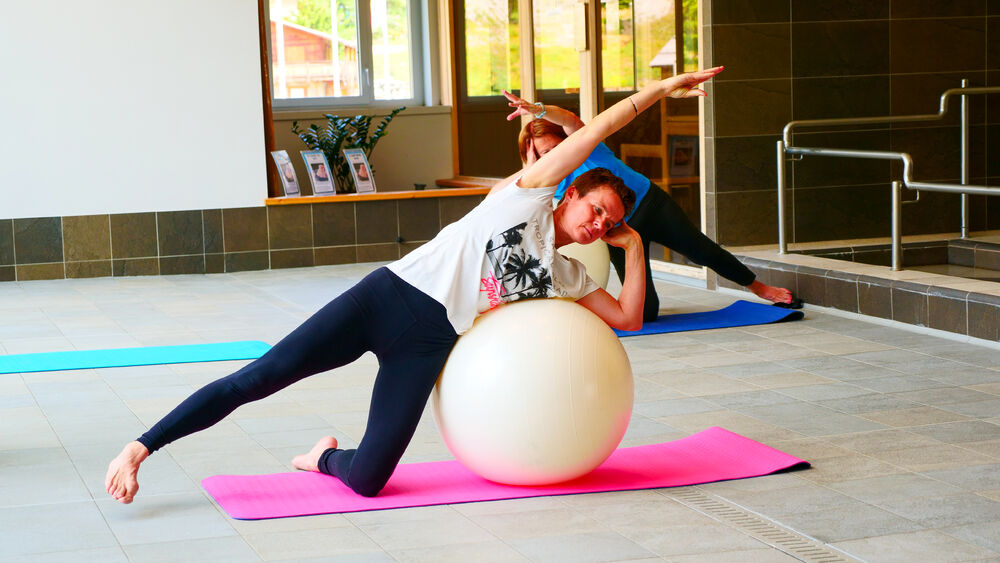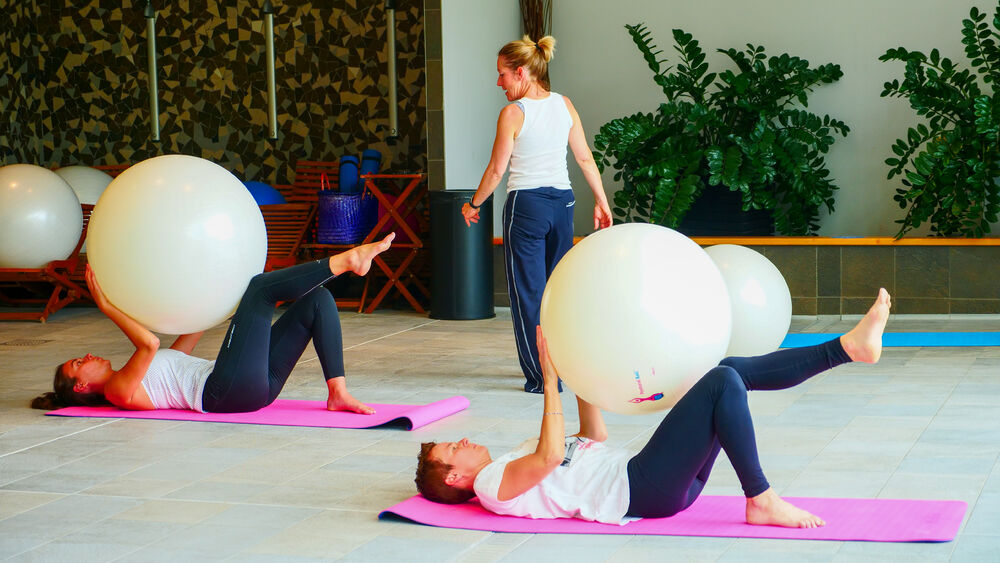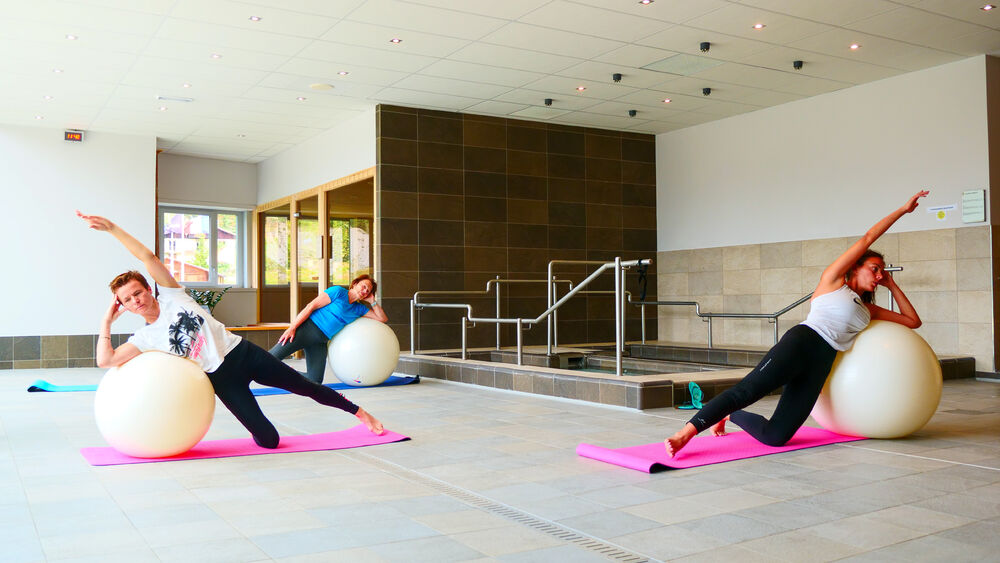 Postural Ball ®
Montgenèvre
The Postural Ball is a Sport Health - Well-being activity that is practiced with fluidity, on soft music and in permanent contact with a large ball (called: swiss ball or klein ball).
A sequence of split sessions built on the alternation of static postures, passive stretching and relaxation with precise codification and 3 fundamental principles (Nadine Garcia method).
The Postural Ball is preventive. It has been designed in such a way as to place one's posture correctly, respecting the alignment, the body's natural curvatures and has been codified on how to: how to get on the ball or how to get out of it in prevention to avoid falls and taking account of various physical problems. Its objective is to bring the body back into ideal alignment, thus creating strong stability, thereby limiting pain and permanent injury.
WHY THIS METHOD?
Following a car accident in 2000, Nadine GARCIA suffered after-effects to the cervical and dorsal vertebrae. After having followed various care sessions for several months; she decided to work personally on ways to speed up her healing and relieve her pain. Daily, in meditation posture, accompanied by a particular breathing, she put her consciousness on its central axis by visualizing it to come out of her body. Over the course of several sessions, she managed to resolve her tensions. From this practice sprouted the idea of ​​creating a method to prevent back problems and body imbalances. She then decided to set up a method with swiss ball.
En septembre 2012, après plus de 10 ans de pratique et de retours positifs du Postural Ball®, Nadine GARCIA décida de déposer la marque, en créant une école de formation pour devenir instructeur Postural Ball®.
QUELS SONT LES BIENFAITS ?
Le Postural Ball est efficace pour :
– Améliorer la posture et l'équilibre corporel
– Renforcer les muscles profonds
– Avoir un ventre gainé
– Détendre les groupes musculaires raides
– Libérer les tensions
– Améliorer la respiration et la circulation sanguine
– Favoriser la concentration
– Avoir une meilleure prise de conscience de son corps et de l'espace autour de soi
– Développer un état de bien-être physique et psychique…
FOR WHO ?
Le Postural Ball® s'applique à toute personne voulant préserver ou améliorer sa condition physique et son bien-être :
Hommes / femmes / seniors / femmes enceintes et enfants (à partir de 13 ans).
Sédentaire ou sportif de haut niveau.
En coaching individuel ou en cours collectifs.
Rates
Tarif unique : 13 € (la séance).
Sur réservation uniquement.
Dates
Du 04/12 au 30/04, tous les mercredis de 10h à 11h.
Means of payment
Bank / credit card
Check
Cash
Durancia – Balnéo et Spa
1100 Route de France
05100 Montgenèvre
La navette village dessert le centre Durancia, arrêt à moins de 50 mètres.
Le parking le plus proche est le "Parking des Chalmettes" situé devant le centre.
Mis à jour le 28/12/2021 – Office de Tourisme de Montgenèvre – Suggest a modification