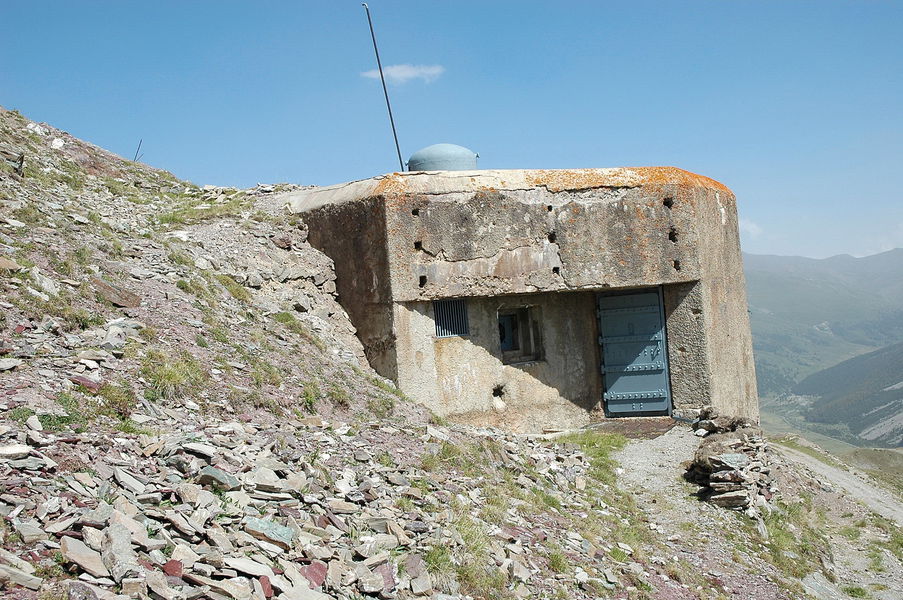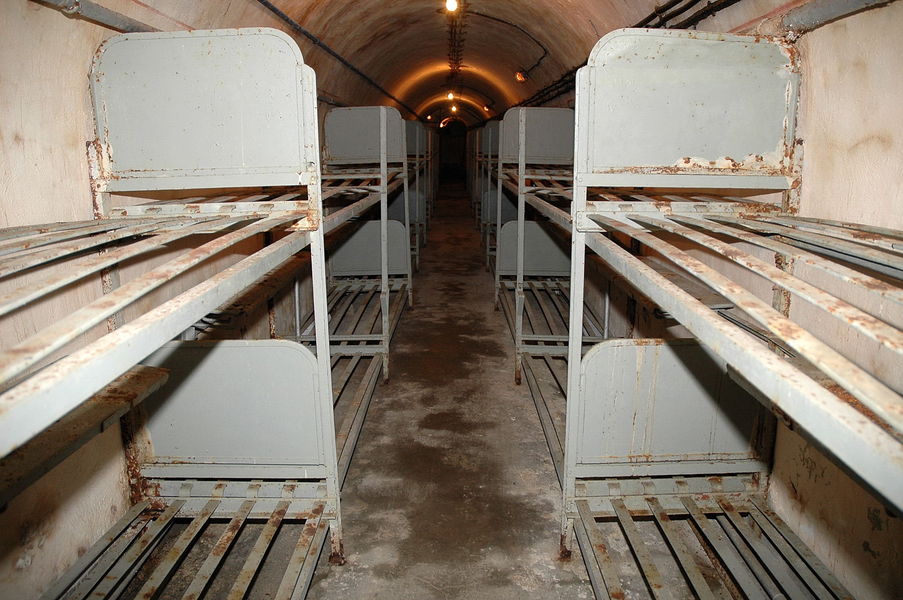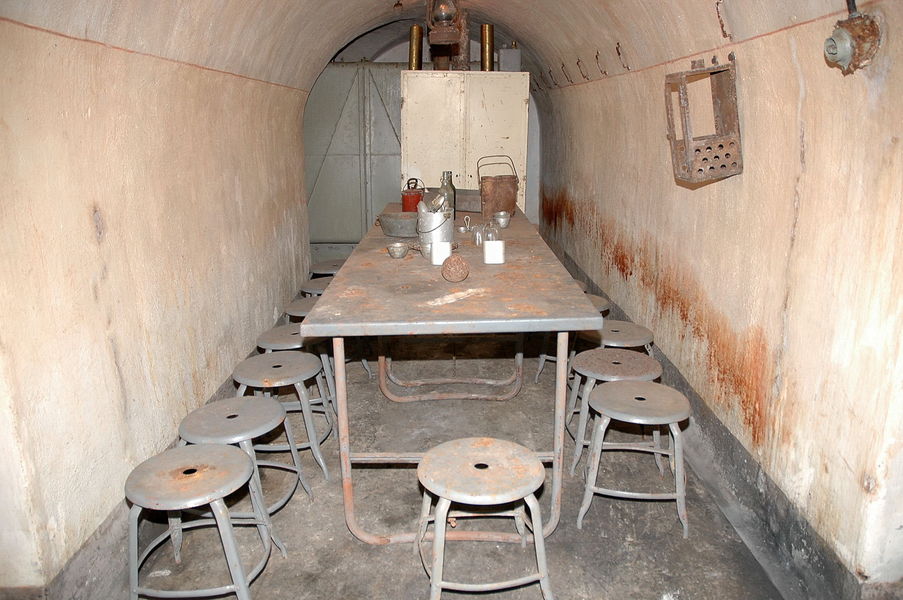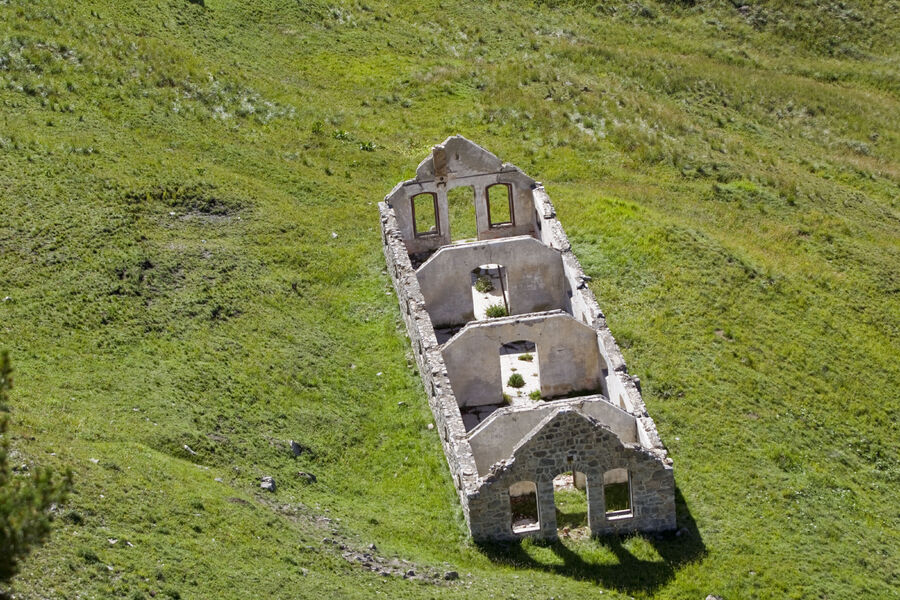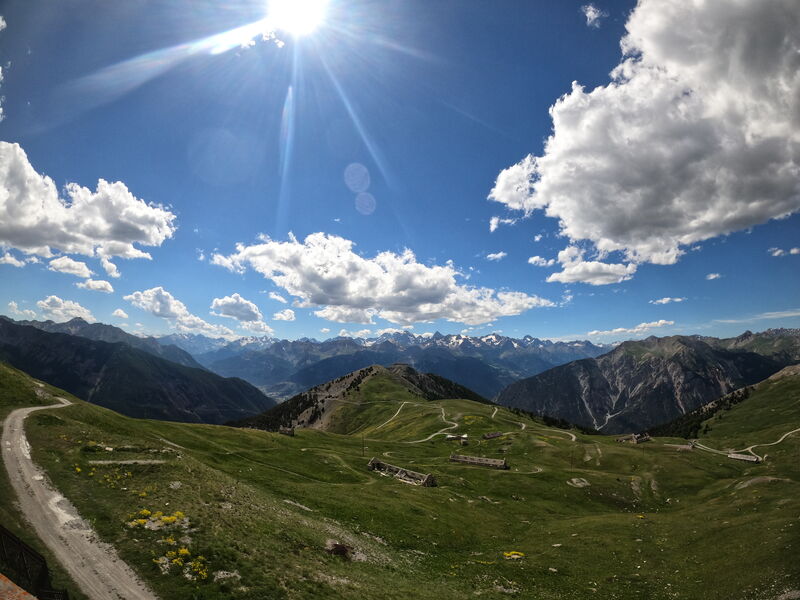 Fort des Gondrans
Montgenèvre
Located at an altitude of 2,460 meters is a set of batteries and blockhouses, dedicated to defending the heights of Briançon from the Col des Anges.
This Maginot infantry work was built between 1932 and 1940.
Les Gondrans is a ridge line oriented from north to south, serving as a buttress to Mount Janus (which culminates a little further north at 2,565 meters above sea level), further north, and overhanging the Gondrans flat area (around 2,200 m above sea level), further east, where the sources of the Durance are located.
This ridge was fortified at the end of the 19th century, as part of the Séré de Rivières system, with a series of infantry structures built on the summits: hill 2,398 (Gondran A), 2,347 (Gondran B) , 2,459 (Gondran C, on the top of the Angels) and 2,432 (Gondran D).
This fortified line covered the military road which climbs to the fort of Janus and prohibited infantry infiltration.
The Maginot structure of Gondran E was then built in front of the line of other Gondran, below and more to the east of Gondran D at approximately 2,350 meters above sea level.
Dates
All year round, every day.
Col Gondrans
05100 Montgenèvre
Updated on 17/08/2020 - Tourist Office of Montgenèvre - Suggest a modification