Hiking - The Lake of Angels by the Telemix des Chalmettes
/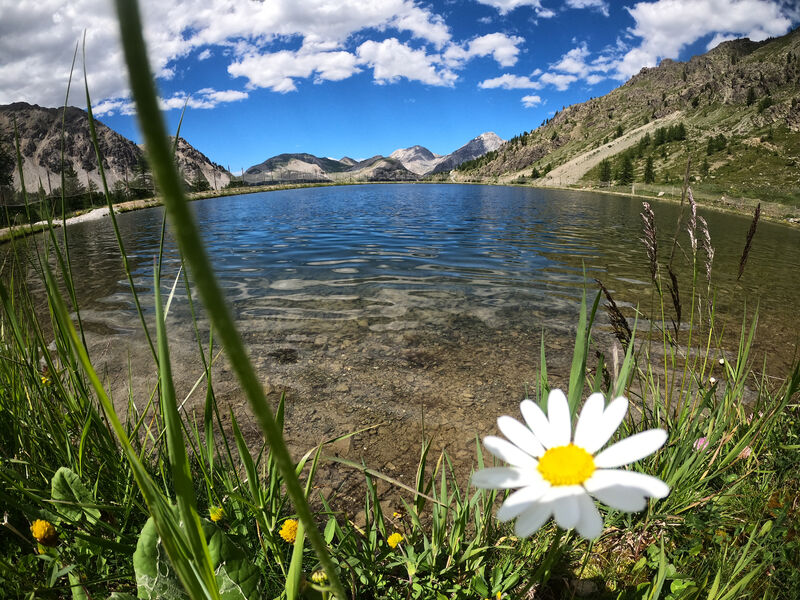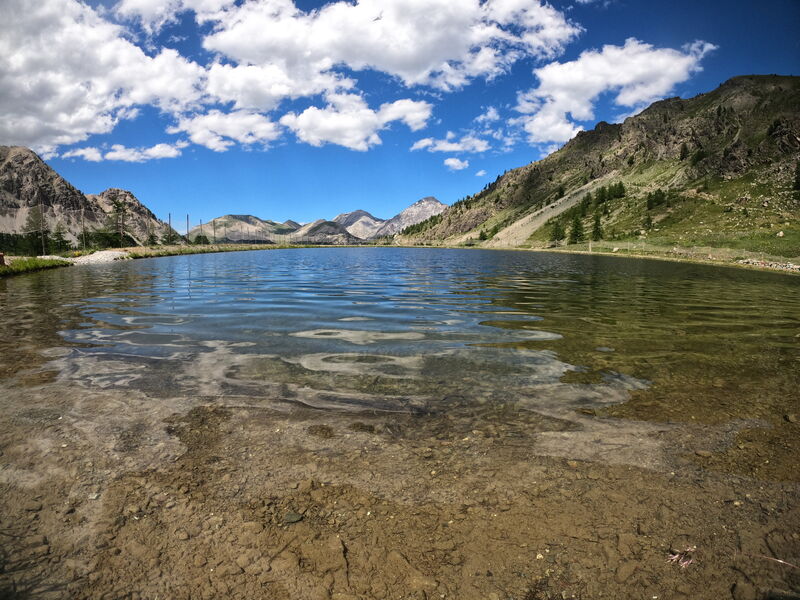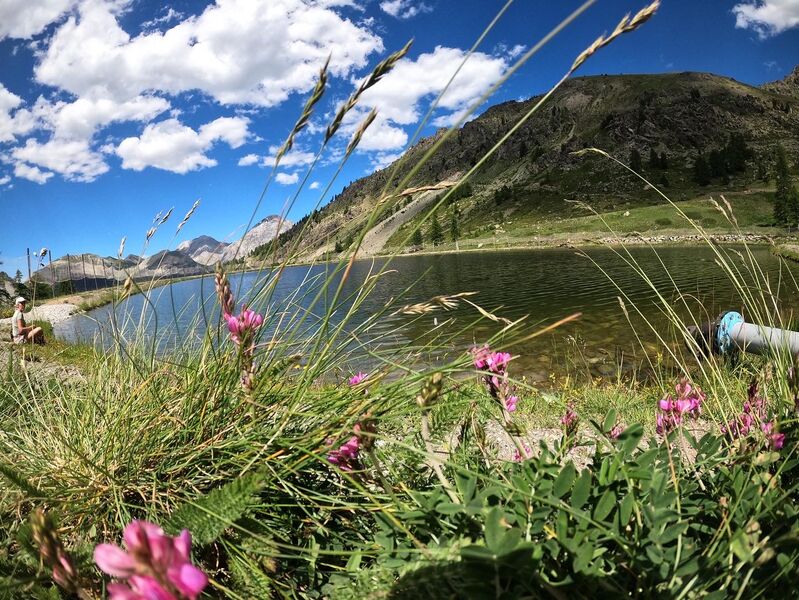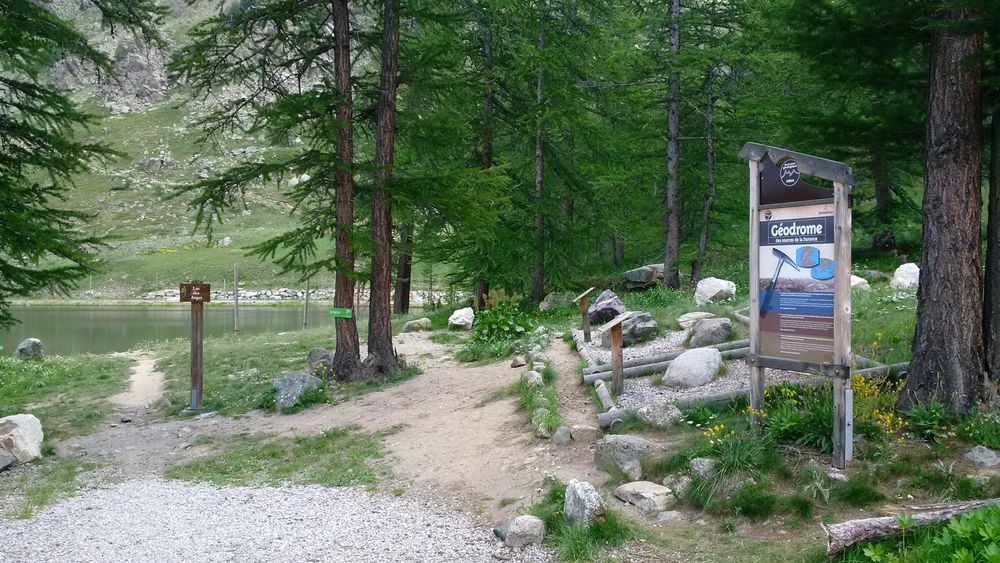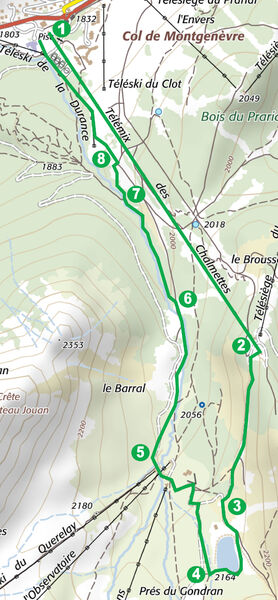 Hiking - The Lake of Angels by the Telemix des Chalmettes
Montgenèvre
From the top of the Chalmettes telemix, you will descend quietly to the high altitude lake of Angels before reaching the banks of the Durance.
From the lake, you can enjoy a beautiful view of Mont Chaberton and learn about the rocks around you thanks to the geological panels at the entrance to the lake.
Highest point: 2200 m (Haut du Télémix des Chalmettes)
Route type: loop
Distance: 4 km
Duration: 1h 20 (+ 10 min TMX)
Elevation +: 40 m
Elevation -: 420 m
ITINERARY
1. Take the Chalmettes telemix
2. On arrival, turn right and follow the track that goes down to the Gondrans plain.
3. At the first crossroads, turn left towards the chalet and the lake and go up the small slope to reach the lake. Half-circle it to get to the geodrome.
4. From the geodrome, turn right onto a path that goes down towards Montgenèvre. At the crossroads, turn left to join the Gondrans chairlift.
5. Pass the chairlift and take the mountain bike trail La Durance which descends on your right. The track is wide, but still stay on the edge of the track to avoid any accident with a cyclist. A path starts on the right and spans the Durance stream which is still just a stream, do not take it. Go straight.
6. You are going to cross the Durance without realizing it (it goes underground). At the successive crossroads, leave the mountain bike trail and turn left on the path (direction Pont de la Durance). Walk along the Durance.
7. You join a track, turn right and go up the track to the nets (staying on the edges because you share the track with mountain bikers).
8. At the nets, turn left through the special pedestrian crossing to find yourself on the other side of the nets. Follow the path on your left which descends quietly to the Durance bridge (do not enter the golf course which extends on your right). From the bridge, go back down to the Chalmettes car park.
Facilities
Free parking
Picnic area
Public WC
Parking
Services
Accessible via ski lift
accepted animals
Rates
Adult: 8 €
Enfant : 8 €.
Access to the ski lifts is chargeable.
Dates
From 19/06 to 29/08 between 9.30 am and 4.45 pm.
TMX des Chalmettes timetables.
Means of payment
Bank / credit card
Check
Cash
TMX des Chalmettes
Next to Durancia
05100 Montgenèvre
Departure from the TMX des Chalmettes next to the Center Balnéo & Spa Durancia.
Updated on 03/08/2021 - Tourist Office of Montgenèvre - Suggest a modification